HTC One X+ unlocked UK pre-orders now, shipping October 22
News has been leaking in about the HTC One X+ (or One X Plus) smartphone recently, a successor to the popular One X. This looks to be a very impressive phone with the latest HTC Sense UI and as you'd expect for a top end device it will launch running 4.1 Jelly Bean, the latest Android operating system. If you've an interest in this phone you may be pleased to know that UK pre-orders are now available with a shipping date listed as October 22.
In the last few days we have told how the One X+ is now official after an HTC announcement and yesterday we gave readers a comparison between the Samsung Galaxy S3 and the One X+ where both handsets had a lot to offer, making it difficult to choose between them. If you're thinking of purchasing the HTC One X+ then we'll recap a few of the key specs and features for you. It has a 1.7GHz Nvidia Tegra 3 quad-core processor, 4.7-inch display with resolution of 1280 x 720 and 312ppi that is winning a lot of praise, 1GB of RAM and 32 or 64GB internal storage (not expandable).
The One X+ also runs on 4.1 Jelly Bean as we mentioned previously along with HTC Sense 4+, has a 8-megapixel rear camera with 1080p video capture, dedicated image chip, autofocus and more as well as a 1.6-megapixel front-facing shooter with 720p video. It also has a larger battery than its predecessor at 2100mAh. It's a nice looking handset and looks high-quality with casing made from polycarbonate and a matte finish, which we think will win a lot of admirers.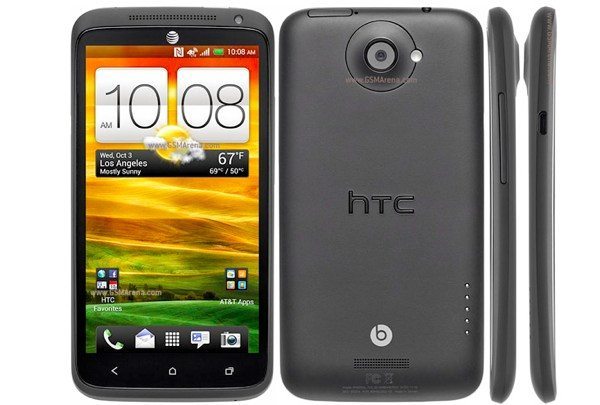 UK pre-orders are now available through Clove Technology here and the unlocked SIM-free price of the 64GB version is £474 (equivalent to €590 or $763). Phone Arena reports that those who buy the HTC One X+ will also receive an additional 25GB of cloud storage (on top of the internal storage) for two years through Dropbox. The shipping date listed at Clove is October 22 so if you pre-order now it's not too much longer to wait.
We should add that the HTC One X+ also has Beats Audio technology and WiFi, Bluetooth, DLNA and NFC. Its dimensions are 134.6mm x 69.9mm x 8.9mm and it weighs 135g. All in all it has a lot to recommend it and it's likely to be a popular smartphone.
We'd like to hear what you think of the HTC One X+ and whether you are tempted to purchase it? Let us have your comments on this.