Nokia Lumia 920 exclusive AT&T release may be a mistake
Microsoft and especially Nokia is gearing up for the impending launch of the Windows Phone 8 operating system, as both companies look to gain a bigger slice of the Smartphone market pie. Nokia a few weeks ago showcased the first two handsets that it will release onto the platform, and now it has been announced that the Nokia Lumia 920 will be an exclusive AT&T release in the US, but it may be a mistake.
We told you earlier today that the US carrier were being tipped to announce the Lumia 920 today, and according to Pocket Now the company has announced the handset will be coming and the 920 will be exclusive. It is revealed the Lumia 920 and 820 will be available during November but unfortunately pricing has yet to be announced.
Previously though a leaked Verizon inventory document suggested the Nokia Lumia 920 was heading to Big Red in November as well. This decision by Nokia to give AT&T and exclusive on the Lumia 920, at least for the holiday season is a strange one, as it basically cuts the handset off from a large part of the US buying public.
Earlier this year the two companies had a similar deal with the Lumia 900, and the handset only had some success sales wise. At the time though there wasn't so much competition but this time around it has offerings from the likes of HTC to go up against.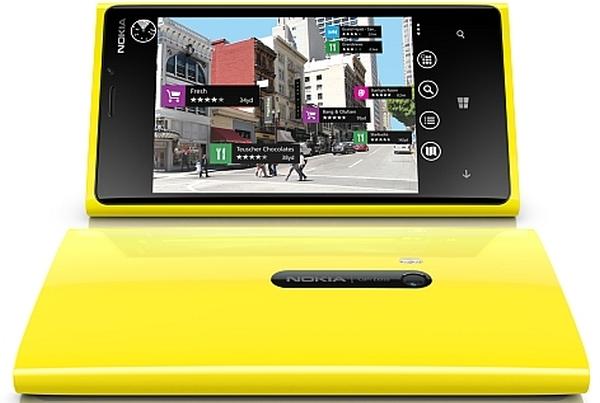 AT&T themselves have recently revealed a number of new handsets in the pipeline to be added to its range of smartphones, these include the likes of the Samsung Galaxy Note 2, LG Optimus G, and the Sony Xperia TL among others. There was a time when exclusivity deals were the in thing, but even Apple moved away from these with the iPhone, and pushed the device to more carriers and in turn more customers.
Time will tell how the handset fairs in the upcoming busy holiday shopping season, which will also see the smartphone choice increase besides Nokia's offerings. It will go up against the HTC 8X that will also be available on AT&T, so only time will tell if Nokia has taken the right route with the launch of its new Windows Phone 8 handsets.
Do you think Nokia has made the right the decision?