Motorola Droid Bionic owner frustration over ICS update letdown
Today we want to discuss the Motorola Droid Bionic smartphone and the frustration that many owners of this device are feeling over the lack of Android 4.0 ICS update so far, another letdown in a rather sorry tale. While many device users are already enjoying the delights of 4.1 Jelly Bean we shouldn't forget that plenty of other phone owners still haven't been upgraded to Ice Cream Sandwich. People who have the Droid Bionic are amongst those still waiting for ICS and you can hardly blame them for thinking that they got the short straw when they purchased the Bionic.
We can still remember the initial excitement when the Droid Bionic was first unveiled way back in January 2011 at CES. At that time the Droid Bionic looked as though it would be a radical improvement on most other Android smartphones bringing with it some really top-notch specs. The Bionic shortly became one of the most highly anticipated smartphones that we can remember with many potential customers vowing to purchase it as soon as it was released. However at that time they couldn't have possibly have foreseen that it wouldn't release until September, some 8 months later! Indeed at CES Motorola assured customers it would be released in Q2 of that year.
The trouble with a manufacturer taking such a long time between the announcement of a device and the actual release is that in the interval other devices come along. It wasn't too long before these newer phones were also offering the similar high-end specs of the Droid Bionic and then after even more months went by, even better phones arrived. There was even speculation that as so long had passed since the Bionic was introduced it may be scrapped altogether.
However many loyal customers originally excited at the thought of the Droid Bionic continued to hold on and eventually many months after expected, managed to at last get their hands on the phone. We're not saying that the Droid Bionic isn't a decent enough handset but the time between its debut and actually hitting the shelves certainly contributed to it being just a 'decent enough' handset rather than something groundbreaking.
Putting it bluntly Droid Bionic owners haven't received the best customer service from Motorola and we've been keeping readers informed as to when the device should receive the 4.0.4 ICS update. Motorola confirmed that the Droid Bionic was one of its phones that would receive ICS way back in December 2011 and yet owners are still waiting. Again Motorola has let Bionic owners down with this so far, as users were eventually informed the update would come in Q3 this year. Remember that was already some months after many other device owners received ICS but still Droid Bionic owners held on patiently, or not so patiently. Two weeks ago we gave readers the latest situation on the Bionic ICS update as a Motorola executive acknowledged the complaints of a multitude of Bionic owners on his Google+ page.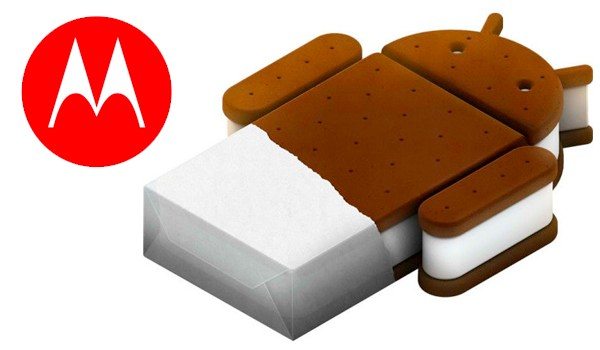 Motorola Mobility's VP of Product Punit Soni accepted that Bionic owners had reason to be unhappy with the situation and responded by saying that Motorola was currently working on the issues regarding the phone. Complaints included not only the update to ICS but also the locked bootloader, 4G problems and other concerns and Soni went as far as saying that Droid Bionic owners had received a "raw deal." Soni asked that owners be patient while they addressed these issues but at the same time Motorola released the latest ICS update list and it showed the ICS update for the Droid Bionic had now been pushed back to Q4 instead of Q3.
Of course this means that although the update could arrive shortly, it could still be two or three more months away and this news incensed many owners. We had a huge amount of response to this post with many readers commenting about their annoyance and disappointment at the software update being pushed back after already waiting so long. You can see our post and the many comments to it here and see for yourself just how vehemently many reacted to this latest letdown from Motorola. Plenty said they will never purchase another Motorola device again and there was a lot of hostility directed at Motorola and Verizon as well as regret that they ever purchased the Droid Bionic in the first place.
Some Droid Bionic owners also mentioned that if Motorola could accept they'd had a "raw deal" then the company should offer some sort of compensation and a Phone Dog article makes a very good point about exactly this. It asserts that as the release, support and updates for the Droid Bionic have all been so badly handled by Motorola and also as Punit Soni said there was a "plan" regarding the device, that some sort of monetary compensation should have been forthcoming.
For instance those Motorola customers who have already been informed that their device won't get the ICS update at all have been offered $100 credit towards the purchase of a different device, such as the upcoming Droid RAZR HD or the Droid RAZR MAXX HD. However Droid Bionic owners who have waited months for the ICS update and then seen it pushed back to Q4 have been offered nothing at all and can surely be forgiven for feeling that once again they've been dealt a bad hand.
This is where we'd like some input from you, the readers. We'd like to know how you feel now about the fact that there's still no firm date for the ICS upgrade to come to the Droid Bionic? If you own the Droid Bionic do you feel disappointed or plain angry that you still don't have Ice Cream Sandwich? Would compensation towards a newer Motorola device make up for how Motorola has managed this situation or maybe you have no intention of purchasing another Motorola phone, so it would make no difference to you? Let us know with your comments.