iPhone 5 UK 4G bonus has hidden cost
The launch of the latest Apple iPhone was a little different this year in the UK as for the first time consumers would have the option of using it with a 4G network for a real boost in speeds. When the iPhone 5 duly released, many customers purchased it on the usual two-year contract. However they may not have realized there would be hidden costs associated with the bonus of using EE's new 4G network when it's finally launched on October 30.
EE (Everything Everywhere) is a joint venture from T-Mobile and Orange and only a few days ago we told how the company had announced that its new superfast 4G network would launch on October 30. This is the first 4G network for the UK and EE has been spending £1.5 million every day for the past year whilst preparing for it to go live. While it will offer speeds of up to five times faster than the current 3G protocol, many customers signing up for the iPhone 5 may not have realized that there would be an additional charge for using 4G.
Those customers won't have a choice of other 4G networks in the UK just yet either, as no more 4G networks will be available before summer 2013 at the earliest when operators such as Vodafone and O2 might join in the action. News that EE will charge a premium for use of the 4G network comes to us from the Daily Mail, sourced from The Times and although exact pricing has not yet been announced it's thought that the price will be approximately £5 extra per month to use 4G. That's on top of a two-year contract that will already be costing them between £36 and £51 per month. Over the lifespan of the contract then, hooking up to 4G will cost consumers around £120 more than they may have bargained for.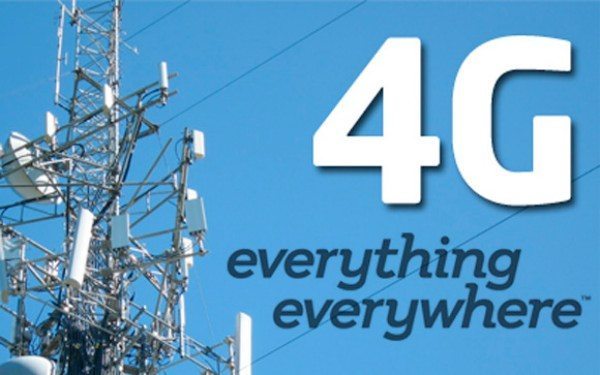 It's reported that various tariffs will be available from EE for 4G connection although the £5 extra per month that's being speculated has not yet been confirmed. EE has acknowledged an extra charge though with a spokesman talking about the 4G service saying, "we really hope it will only be a fraction more expensive while also providing considerable value for money."
EE's 4G network is expected to reach some 20 million users in 16 UK cities by the end of the year and some of those cities are London, Cardiff, Edinburgh, Belfast, Manchester, Birmingham and Liverpool. The 4G network will then expand and it's anticipated that by 2014 it will cover 98% of the population. The new 4G service is bound to be appreciated by iPhone 5 users, especially for activities such as downloading music and video, but we wonder how many people will be happy about the fact it's likely to cost them an additional fee of around £5 a month.
We'd like to hear from readers about this. When you purchased your iPhone 5 hoping to use it with 4G were you aware that it would cost you more money each month than 3G? If you are still thinking about buying the iPhone 5 and want to use it with the 4G network, would this premium charge put you off? Let us know with your comments.