WP8 Juggernaut Alpha possibly being tested by Microsoft
There is some speculation that Microsoft will one day deliver their own Windows Phone 8 smartphone to the mobile space, albeit Microsoft's CEO Stephen Elop stating the firm wont be putting out a Microsoft branded handset. But there does seem to be some evidence to the contrary pointing towards Microsoft possible delivering a Surface smartphone at some point.
The evidence of the possibility of Microsoft launching their own Windows Phone 8 device comes via Phone Arena, and said possible evidence was spotted by the developer of the PersianType application, which is a virtual Persian language keyboard for Windows Phone.
In the usage logs of the application the developer noticed a device running Windows Phone 8 v8.0.900.0, and goes by the moniker Juggernaut Alpha, a handset moniker that might seem somewhat familiar, and this is because this codename popped up back in July in benchmark tests.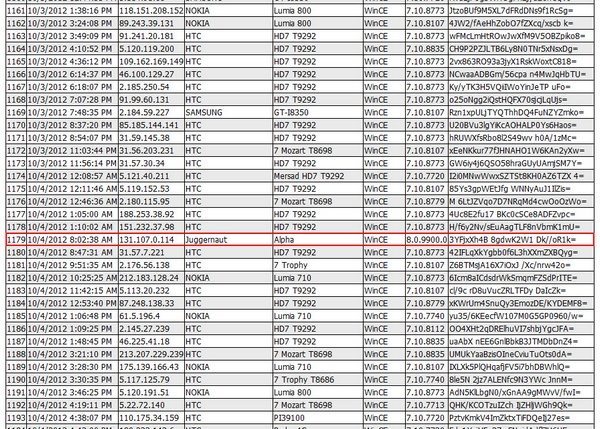 However, here's the thing that makes one believe Microsoft just might be testing out the Juggernaut Alpha Windows Phone 8 handset, in the logs, other than just the codename and model of the supposed smartphone, there is also the IP address, which is IP 131.107.0.14, and this IP address apparently belongs to Microsoft, and can be tracked back to Redmond.
Naturally this is just speculation based on what was found in the app logs, and there is no confirmation whether it is indeed true, but as Microsoft did eventually deliver their own tablet in the form of the Surface tablet, then there is always a possibility they will also deliver their own smartphone at some point in the future.
What we'd like to know is, if Microsoft did deliver a 'Surface smartphone running Windows Phone 8, would any of our readers be interested in the device? Feel free to let us know via our comments area below.