iOS 6 untethered jailbreak closer from Team Dr1zzle
While the wait goes on for an untethered jailbreak for iOS 6 we continue to bring readers the latest developments on this from a somewhat surprising source. Regular readers will know that we've been passing on details about a UK student who claims to be working on this and appears to be beating the likes of the renowned pod2g and the Chronic Dev team. Along the way this student has been picking up helpers and it seems they've now given themselves the name of Team Dr1zzle and are closer to an iOS 6 untethered jailbreak for the iPhone 5, iPhone 4S, iPhone 4 and iPhone 3GS. One member is also working on it for the iPad.
This has been quite a saga so if you want to catch up with the full story, check out our previous articles on these claims here and here. However in a nutshell well-known hackers and developers such as pod2g and the Chronic Dev team do not seem to be working on an untethered jailbreak for iOS 6 just yet. Then a UK student with the Twitter name of @like_a_sir appeared on the scene claiming to be only days away from coming up with an untethered iOS 6 jailbreak for the iPhone 5 using a modded version of Redsn0w. This sent shockwaves among the jailbreaking community and opinion was split on whether this could really be true, in which case it would be remarkable, or whether this was nothing but fake claims.
Following this at the weekend we learned that 'like a sir' had been joined in his endeavors by @dwaynefortman and that he had sent 'proof' of the jailbreak in development. Just after this we also heard of @ragemasta who was now also in touch with 'like a sir' and 'dwayne fortman' about the jailbreak, also claiming to be working on it and supplying another photo. We'll point out here that at Phones Review we're sitting very firmly on the fence with this one until we actually see a release and haven't accepted these images as 'proof' just yet that the untethered jailbreak for iOS 6 is imminent. Nonetheless if it turns out to be accurate this would be pretty amazing stuff and we'd take our hats off to this new group.
We should also point out that we also cannot recommend jailbreaking and if you do so and something goes amiss then it's your own responsibility. However we know many of our readers enjoy this aspect of owning a mobile device so like to keep you informed. The latest developments on this story seem to suggest that despite initial doubts about the validity of these claims there seems to be a growing hope that 'like a sir' and his cohorts are genuinely about to come up with the untethered iOS 6 jailbreak. IDigitalTimes brings the news of tweets from JailbreakCon showing an interest in the claims of 'like a sir' and 'dwayne fortman' suggesting the newcomers post a video to prove the doubters wrong.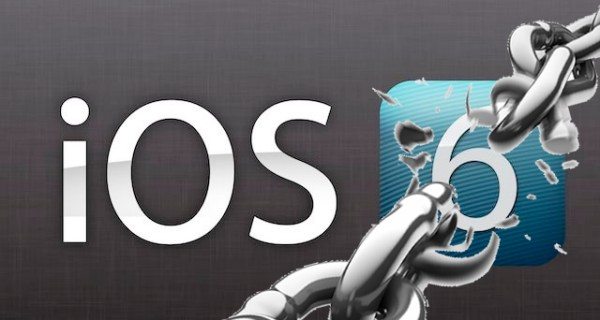 An exchange of tweets show that leading members of the jailbreaking community say they would be happy if the claims were real and 'dwayne fortman' responds by saying he will make a video. Another post from @JailbreakCon then says that the likes of the renowned @pod2g, @p0sixninja and @musclenerd would look it over. This is causing mass excitement on Twitter and the newcomers on the scene seem to be gaining support among the many who are hopeful of an untethered iOS 6 jailbreak soon. Also they appear to have expanded the untethered jailbreak to further devices as listed above, rather than just for the iPhone 5. One of them, 'dwayne fortman,' is also working on this for the iPad.
It seems that some people are so enthusiastic now about the work of 'like a sir', 'dwayne fortman' and 'ragemasta' that they have asked them to come up with a name for themselves and 'like a sir' has now responded that after much deliberation they are calling themselves 'Team Dr1zzle.' Indeed 'like a sir' has now posted a photo to Twitter showing a T-shirt with the Team Dr1zzle name and a logo. Apart from this momentary diversion it seems that Team Dr1zzle is very hard at work on the untethered jailbreak and will soon release more photos and a video to back this up. Meanwhile it seems plans are afoot among the team's supporters to get #TeamDr1zzle to trend on Twitter.
Of course these things can't be rushed but iDigital Times seems to feel the iOS 6 untethered jailbreak could see a release within the week. We're not going to get carried away just yet but one thing for sure is that Team Dr1zzle is gaining support so let's hope it doesn't all turn out to be pie in the sky. Of course we'll be keeping out ears to the ground on this one and will bring you more news as we hear it.
We're really interested to hear your views on this. Are you waiting for an untethered jailbreak for iOS 6? Do you think that Team Dr1zzle could be the genuine article and that the jailbreak will be released soon? Maybe you remain among the sceptics who refuse to be carried away just yet? Let us know with your comments.