iPhone 5 shoots its first commercial and water tortured
There has been a bit of a problem with the camera on the iPhone 5 of late with many reporting a purple haze when snapping images in bright light, but what about when it comes to shooting video with the new iOS smartphone? Well everything seems to be okay with the iOS camera when shooting video as the two videos we have for your viewing consideration below prove.
Apparently Apple has said that the purple haze problem is caused by users holding the iPhone 5 wrong, but obviously when it comes to shooting a commercial with the iPhone 5 it appears the way you hold the handset doesn't cause any problems when shooting video as evidenced in the two videos below.
The first video is the first commercial shot using the iPhone 5, and is a commercial for the Flyboard from Fly Jet Sports, and filmed in the water off Newport beach, with an iPhone 5 attached to the Flyboard, whilst two cameramen were in the water filming beneath it, and as you no doubt know, the new iOS smartphone has Liquipel level 3 protective coating.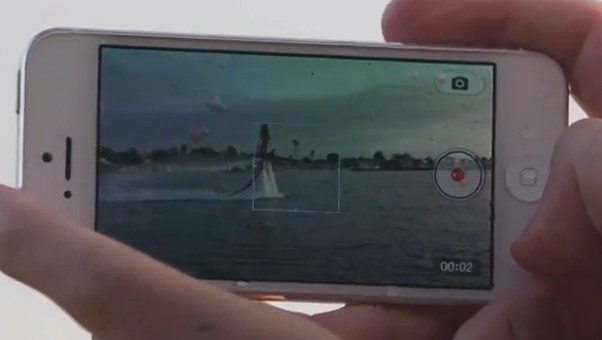 Whilst in the second video, the behind the scenes footage, the iPhone 5 is put through a thorough water torture test and get a good soaking from the contraption, which shows that the iOS smartphone can take a respectable beating by water and survive.
No doubt the iPhone 5 will be put through other torture test in future to find out how well the Apple handset stands up, but until then you can head on down and hit those play buttons to check out the first commercial shot entirely with the iPhone 5, and the behind the scenes action…enjoy.
Would you risk putting your own iPhone 5 through a water test like this one?