Nexus 7 32GB to replace 16GB version & Android 4.1.2 released
When Google first released the Nexus 7 tablet PC it provided the market with a reasonably high spec device, but was priced more competitively than most of the competition at the time. The device has been available in both 8GB and 16GB versions without the option of expansion, but it seems a Nexus 7 with 32GB of storage is set to replace the 16GB version and priced the same. Meanwhile an Android 4.1.2 update has been released for the device.
There has been a number of reports recently suggesting a 32GB version of the Nexus 7 was inbound, which started with a retailers inventory being leaked, and then a luckily customer that ordered the 16GB model was actually sent a 32GB version. Previously it was thought a 32GB release would mean that a price cut would be given to the 16GB model, but now it seems this version is to be phased out instead.
According to Phandroid a source that works for a retailer is claiming that the 32GB Nexus 7 is actually going to replace the 16GB model, and when you consider that a consumer was treated to the bigger version of the device, there may be some truth in these claims. Of course it has to be remembered no 32GB Nexus 7 has actually been officially announced yet by Google, even though it only seems a matter of time before they do.
It also seems safe to assume that when any such device is released, Google will keep the price on the competitive side considering the offerings now available from Amazon, and this is coupled with the fact we could soon see a smaller iPad.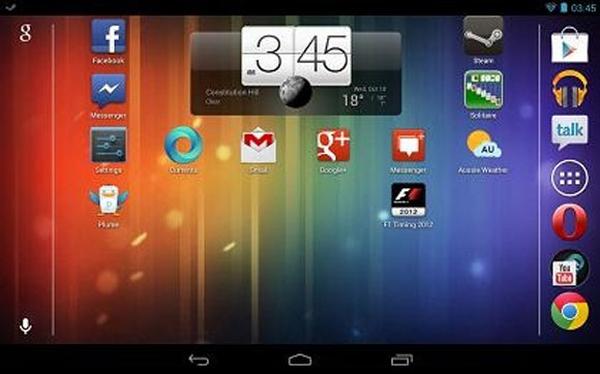 Meanwhile according to GSM Arena Google has released an update to Jelly Bean ASOP for the Nexus 7, and taking the device to Android 4.1.2. The new software has been arriving on the device around the world, and it is thought the likes of the Motorola Xoom, Nexus S, and Galaxy Nexus will also be getting the update soon.
The minor update brings with it some bug fixes along with a promise of increased performance, and for the Nexus 7 it enables landscape orientation to both the lock screen and homescreen. The update has the build number of JZO54K, and is 31.3MB in size.