iOS 6 untethered jailbreak joy to materialize soon
We know how many of our readers are waiting for news on an iOS 6 untethered jailbreak and have been bringing you developments on this as we hear them. After pod2g and the Chronic Dev Team appeared not to be working on this for now we told about some new names on the scene, TeamDr1zzle, and their endeavors. However after all the hype it seems that an iOS 6 untethered jailbreak may first come from the more well known members of the jailbreaking scene after all and in fact could be materializing soon.
There has been a lot of excitement among the jailbreaking community about TeamDr1zzle with many impressed that they were about to reveal an iOS 6 untethered jailbreak for the iPhone 3GS, iPhone 4, iPhone 4s, iPhone 5 and possibly the iPad too. However just as many were highly doubtful about the claims and we've been sitting very firmly on the fence waiting for proof to emerge. TeamDr1zzle consisted of @like_a_sir, the young UK student who originally claimed to be close to the untethered jailbreak and also @dwaynefortman and @ragemasta who joined in his endeavors.
A few days ago we told how JailbreakCon official tweets were showing an interest in the developments of TeamDr1zzle and notorious hackers and developers such as @musclenerd, @pod2g and @ p0sixninja had said they would look over any video evidence given to them. However over the last few days TeamDr1zzle seems to have crashed and burned after their disputes were plastered all over Twitter and we hear that they have now split into two teams again. It all sounded rather to good to be true but of course it's still possible that some or all of them are onto an untethered iOS 6 jailbreak. Now we hear though that an iOS 6 untethered jailbreak for the iPhone 5 seems far more likely to emerge from Hack In The Box, an international security conference.
News of this comes to us from ZDNet who say that demo videos of an iOS 6 untethered jailbreak have emerged at Hack In The Box and that attendees there are highly enthusiastic about it materializing soon. One presentation yesterday showed a kernel exploit that soon had the conference "at fever pitch" over the possibility of a genuine iOS 6 untethered jailbreak on the way. Azimuth Security's Mark Dowd and Tarjei Mandt showed their demo of the kernel exploit being used to install and run Cydia on the iPhone 5.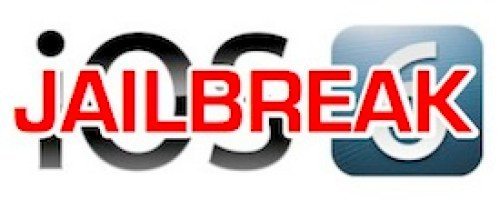 ZDNet goes on to talk about another conference event today with an iOS/OSX afternoon panel consisting of Mark Dowd and renowned experts of the scene, @pod2g, @planetbeing and @musclenerd and also gives details of a "must-watch livestream for jailbreak hopefuls." Although it has not been confirmed that the above experts are about to reveal something at the afternoon panel there is a definite air of expectation and this is just the sort of 'surprise' development we might expect to see at Hack In The Box so fingers crossed.
Just to reiterate, at Phones Review we cannot recommend jailbreaking your device and if you do so and something goes wrong then the responsibility is entirely your own. However we know just how many of our readers enjoy the jailbreaking scene and are interested in an untethered iOS 6 jailbreak so of course we like to pass on the latest news on this. If an iOS 6 untethered jailbreak is revealed later today at HITB by the jailbreaking panel it would be hugely welcomed but if not, it does seem that it's very close now with plenty of participants determined to come up with the goods.
We'd like to hear your views on this. Are you still hoping to hear more about this from former members of Team Dr1zzle? Do you think an untethered iOS 6 jailbreak is far more likely to come from the well-respected names in the community, such as @musclenerd and @pod2g? Are you eagerly waiting for the untethered jailbreak? Let us have your comments on this.