Apple Maps problems for Dark Knight, Hunger Games and Shining
As you probably know, there has been some complaints over Apple's Maps app in iOS 6, with problems not really making iOS device users all that happy, so perhaps Apple should have stuck with Google Maps and worked on getting Apple Maps working correctly before dishing it out, but as they didn't, Apple Maps has received a few parody videos, and we have the latest for your viewing pleasure below.
The three Apple Maps parody videos come our way courtesy of GSM Arena and were uploaded to YouTube by movieclipsTRAILERS, the first of which show Batman experiencing some issues when using Apple Maps to get around Gotham City on the Batbike…opps that's not a road! See even a superhero can have issues with Apple Maps.
The second parody has a Hunger Games runner getting into all sorts of problems when following Apple Maps directions, and lastly we have Jack Nicholson in The Shining, who doesn't appear to be all that good at following the directions given by Apple Maps.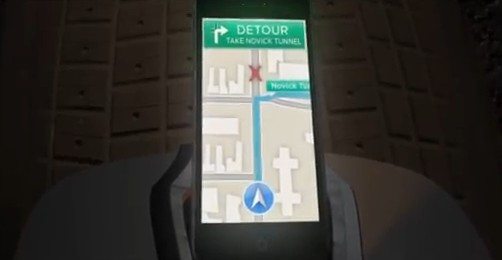 So there you go, three parody videos to do with Apple Maps to give you a little laugh today. But I do have to say the Batman parody is the funniest of the three. So head on down and hit those play buttons to check out the hilarious footage, and let us know which is your favourite parody of the three by dropping a line to our comments area…enjoy.