Untethered iOS 6 jailbreak confidence from pod2g
We know how eagerly awaited an iOS 6 untethered jailbreak is for the many of you who like to have more freedom with your device and we've been covering developments about this. There has been a lot going on over the past week or so and today we thought we'd update you with the latest news. Respected developer and hacker pod2g seems to be confident of achieving an untethered iOS 6 jailbreak, although don't hold your breath as it doesn't seem imminent.
There were ripples of disappointment amongst the jailbreaking scene a few weeks ago when pod2g, an associate of the Chronic Dev Team, first said that he was not currently working on the untethered iOS 6 jailbreak. We then heard of a UK Student @like-a-sir, who was claiming to be close and he then teamed up with others to become Team Dr1zzle. There were equal amounts of excitement and skepticism surrounding Team Dr1zzle and just as an untethered jailbreak looked promising, the team broke up amidst some controversy.
We then heard that members of the disbanded team were still close to an untethered jailbreak for iOS 6 and renowned members of the jailbreaking community with Twitter handles such as @musclenerd, @p0sixninja and @pod2g were reaching out for proof that these unknowns were on to something. However that all seems to have gone quiet and there was some more exciting news from the Hack in the Box international security conference where members were said to be "at fever pitch" that a surprise iOS 6 untethered jailbreak may be forthcoming at an event featuring @pod2g, @musclenerd and @planetbeing. That event, also featuring Mark Dowd of Azimuth Security, came and went though and there was still no news, so what is the latest situation?
It seems that Apple has really tightened up security with its latest iOS and these renowned hackers have noted how much more difficult it is to jailbreak, although also feel it's not impossible. According to MacWorld, French hacker Cyril (pod2g) acknowleged, "At the moment, I'm kind of stuck… but it could change in a week. It's luck, I think." While anybody who knows anything at all about jailbreaking knows it's a highly skilled complex process with very little luck involved, pod2g remains hopeful that an iOS 6 untethered jailbreak will be forthcoming saying, "I'm still confident that we can find something in the next few weeks."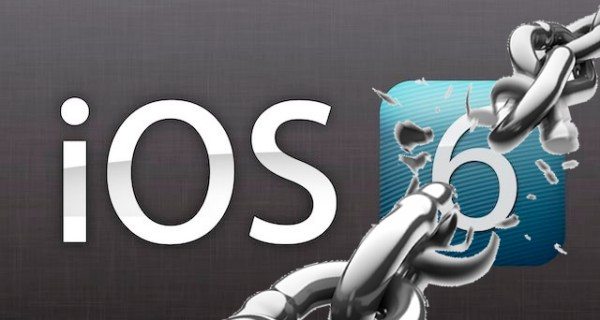 While that may not be the news that many readers want to hear, hopefully it's a promising sign at least that some of the best-known hackers on the scene haven't given up on achieving this. David Wang aka @planetbeing spoke at the event to say that they had a couple of kernel bugs that could possibly be a key to a jailbreak saying, "We still have a few tricks up our sleeves." Meanwhile another big name on the jailbreaking scene, Musclenerd, also added his thoughts saying that the team had something so far that only worked under certain conditions but before it got as far as a release there was an awful lot of testing and further steps to take.
Meanwhile Mark Dowd told how Apple had definitely "raised the bar" with iOS 6 as far as security was concerned but added that exploiting the kernel in the latest Apple mobile operating system was still possible. At the moment then it seems that the best hopes for an iOS 6 untethered jailbreak lies with pod2g and his other respected associates, rather than the newcomers on the block who caused so much earlier anticipation. However, although it's good to hear that pod2g is still confident of achieving this, it certainly seems as though there might be some time to wait.
As usual we should point out that at Phones Review we don't advise jailbreaking your devices as if things go wrong you will void your warranty. However we know just how popular it is and how many of our readers like to hear the latest news on jailbreaking and so we continue to bring you developments on this. While you're waiting for the untethered jailbreak for iOS 6 to materialize we'd be really interested to hear your thoughts on this.
Are you one of the many hopefuls waiting for an iOS 6 untethered jailbreak? What do you think of the work of experts such as pod2g and their endeavors to release a solution to the wider public? Let us know with your comments.