iPad Mini Event, Oct 23 Apple announcement risk
No doubt everyone knows that Apple is expected to unveil their entry into the smaller tablet segment with the Apple iPad Mini, a smaller iOS slate that is expected to be unveiled during an Apple event on the 23rd of this month to take of rival smaller tablet from Google and Amazon as Apple wants to grab as much market share in the smaller slate segment, something they have been missing out on for quite some time.
However, Apple releasing the less costly Apple iPad mini does come with some risk, as according to a report by Reuters, Wall Street analysts believe Apple's move into the increasingly important smaller tablet market could hurt the company's margins, although will prevent Apple's rivals from completely dominating the smaller computer market.
Although there is no confirmation on the specs of the iPad mini, rumour has it the smaller iOS tablet will sport a display somewhere between seven and nine inches, and will obviously run Apple's latest operating system, iOS 6. The Apple slate will also compete directly with such devices as the Google Nexus 7 and the Amazon Kindle Fire HD, both slates have a seven inch display can command a price tag of 199-bucks.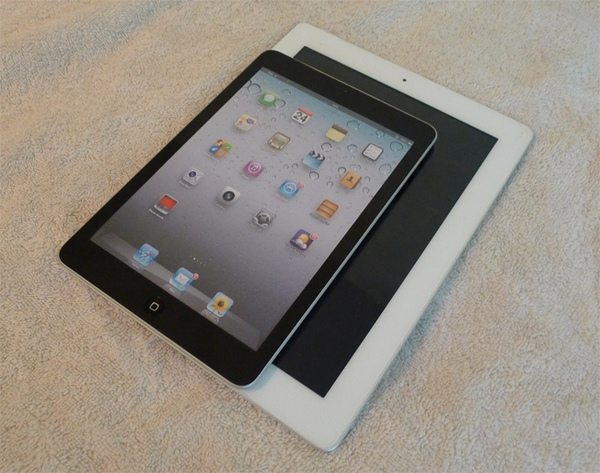 Brian White, an analyst for Topeka Capital has stated that he had the change to play with the iPad mini and that the slate sports a 7.85-inch touch screen that fits the hand like a glove, and it easily fitted into the pocket of his sports coat.
Apple appears to be trying to upstage rival Microsoft by holding the iPad mini event on the 23rd of October, which is just a few days before Microsoft hold its event on the 29th to unveil their new Surface tablet and Windows 8.
Of course the big question is, will the iPad mini be able to grab a big slice of the smaller tablet space from the Android platform, a question that only time will tell. Will our readers be contemplating picking up the iPad mini over an Android slate once it become available?