Android compatible fitness machines announced entertainment whilst exercising
In this day and age where fitness is quite important to many people, and those people often visit the gym to workout, whilst they do their workout there are probably large screen televisions to keep you entertained, but what if you could plug in your Android based smartphone and get your entertainment that way whilst going through your daily working out?
Well it appears that you might soon be able to do just that because according to a report by Ausdroid, Life Fitness has now announced a new range of Android device compatible exercise equipment that you can connect your Android smartphone to via its mini USB.
The new range includes the Elevation Series Discover SE, Discover SI Treadmills, Lifecycle Exercise Bikes, and Cross-Trainers, and apparently not only will that mini USB connection enable the user to charge their Android smartphone, but also enables the user to interact with their handset through a 19-inch touch screen.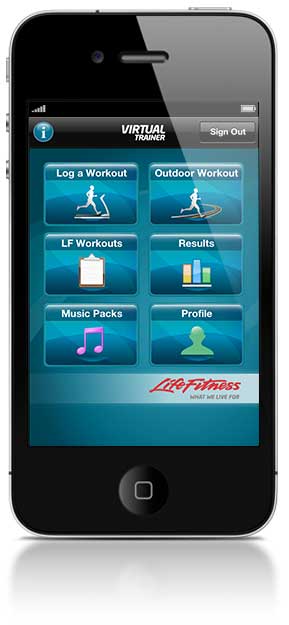 Obviously features will probably vary depending on your Android device, but one would expect the user should be able to access their books, videos, music on their smartphone via the large touch screen, and furthermore Life Fitness has also announced a mobile app called LifeConnect that enables the user to customise the home screen on the exercise equipment.
The features the Android app displays includes such things as heart rate, pace, calories, time remaining and such, but no doubt the customisation will enable users to display whatever they wish and perhaps even store pre-sets.
Apparently Life Fitness has further announced they are to launch an Open API they are calling LFopen, that enables developers to develop applications for the exercise machines, and if you are interested in developing an app for the platform you can check out the info by hitting up here.