Google Nexus 7 outsells other Android tablets in only 3 months
Since the Google Nexus 7 tablet arrived back in July it has been flying off the shelves and it's no surprise really considering it launched with the latest Android operating system, 4.1 Jelly Bean. Of course we should also take into account the extremely competitive pricing. We now know that sales have been every bit as good as it seemed with news that the Nexus 7 is outselling all other Android tablets after only three months of availability.
Mobile retailer Carphone Warehouse says that although the Apple iPad, an iOS device, still has the highest sales figures of all tablets in the UK, the Google Nexus 7 tablet is the bestselling Android tablet in history there. Its success outshines devices such as the Galaxy Tab from Samsung, the Asus Transformer Prime and many others although it will be very interesting to see how sales of the Nexus 7 hold up when the Amazon Kindle Fire HD hits the European market soon and of course the iPad mini, a smaller version of Apple's iPad is also due to be announced later this month.
News of this came to us from BGR, sourced from The Telegraph and the Nexus 7s £159 price tag is obviously a big attraction for those who want a device with some decent specs but don't want to pay over the odds. The current trend certainly appears to be for smaller tablets, hence Apple getting in on the market. However we don't yet know if the Apple iPad mini will be as competitively priced so the Nexus 7 could still maintain an edge with those who aren't swayed by the appeal of owning an Apple device or simply prefer the Android experience.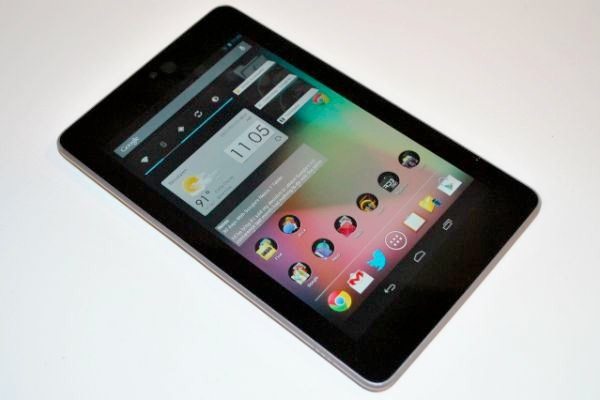 Apparently Google had previously hoped to sell 3 million units of the Nexus 7 in 2012 but could actually sell as many as 8 million, which tells us that even Google wasn't prepared for just how popular the Nexus 7 would be. A new 32GB version of the Google Nexus 7 is on the way soon and that could also mean extended sales.
We'd like to hear your thoughts on the Nexus 7. Have you already purchased one and can see exactly why it has become such a big hit? Maybe you're undecided and are waiting to see what the iPad mini has to offer? Let us know with your comments.