iPhone 5 dock+ surprisingly simple but worthy
If you are one of the iOS faithful that have rushed out to purchase the iPhone 5 you will of course require one of Apple's Lightening connectors for your smartphone so you can actually charge the device, but what if there was an alternative accessory that could charge the latest iOS smartphone in the form of a charging dock , would you be interested?
Well there could be one on its way in the not too distant future in the form of the Dock+ for the iPhone 5, which is apparently the first dock specially designed for the newest iOS smartphone and meets all of Apple's strict iPhone 5 docking station requirements.
The Dock+ has been machined from a single block of steel, which means the station will not wobble or tip over, and features a non-slip rubber base so the devices doesn't slide about whilst keeping your beloved iPhone 5 safe and secure whilst charging.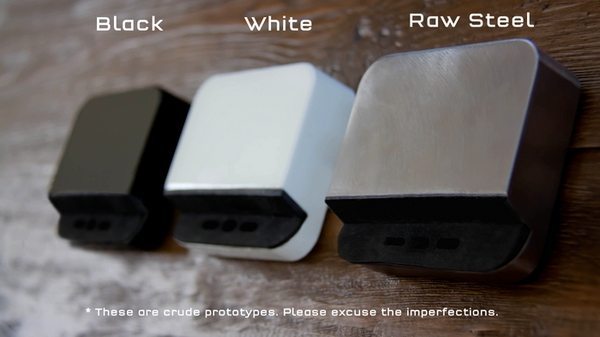 When docking the iPhone 5 into the Dock+ it sits on a soft rubber pad so the handset doesn't get scuffed or scratched, and each Dock+ comes with two rubber pads of different thickness, or remove the rubber pad so you can charge the iPhone 5 with a case in place.
Of course the Dock+ isn't available just yet, but rather is a Kickstarter project that is looking for a funding goal of $75,000 to get off the ground and thus far has garnered some $21,503 in pledges with 57 days to run, and will not be funded unless the target is reached by the 14th of December.
If you would like to know more about the Dock+ for the iPhone 5, you can view the video we have embedded for your consideration below, and of course if you feel that the Dock+ is something you would like to see become a reality you can make a pledge to the project by hitting up the Dock+ Kickstarter page.
So what to our iPhone 5 toting readers reckon, is the Dock+ something you would like to own?