Samsung Galaxy Note 2 vs 2KX Windows Phone 8, if only
Arguably the most sought after smartphone at the moment is the Samsung Galaxy Note 2 that is being released around the world, which comes after the original device created a new sector of the smartphone market with more manufacturers now looking to get in on the action. Today we are looking at the Samsung Galaxy Note 2 vs 2KX Windows Phone 8, if only the latter device was more than a concept device.
We get to hear about a number of neat smartphone ideas here on Phones Review, and this latest one courtesy of Concept Phones is titled the 2KX Windows 8, and is supposed to have as much graphical power as the Sony PlayStation 3 console. The device features a 5.3-inch 2K resolution screen that also features 3D compatibility from an AMOLED display.
As you can see from the image below the handset would feature a slide out QWERTY keyboard, but when closed reminds you more of the Galaxy Note 2. Storage on the concept device starts at 128GB going up to 512GB of microSD memory, while the Galaxy Note 2 starts at 16GB going up to 64GB, but this can be expanded further via microSD card.
Powering the device is a Cortex A15 chip that has eight cores at 2Ghz each, and a turbo mode will take this up to 2.7GHz, while back to reality in the Galaxy Note 2 is Samsung's Exynos 1.6GHz quad-core processor that is coupled with 2GB of RAM.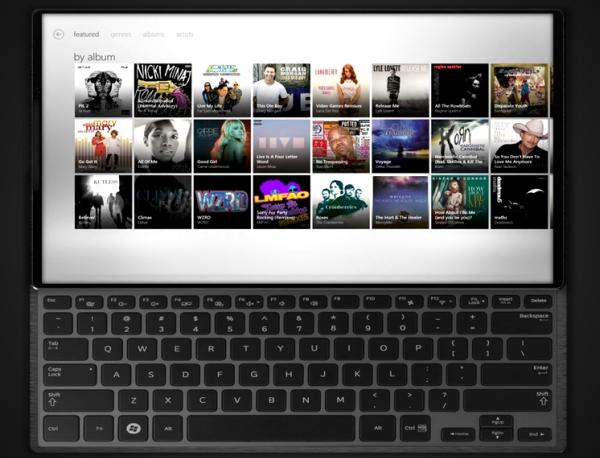 The display is bigger on the Galaxy Note 2 as well with the HD Super AMOLED 720p screen measuring in at 5.5-inches. The concept handset has a dual sixteen megapixel camera that is capable of recording Full HD at 60 fps in 3D mode, while the Note 2 has an eight megapixel unit on the back, and a 1.9MP front facing camera.
Powering the 2KX Windows Phone is a massive 9,500 mAh battery unit, while the Samsung has a 3,100 mAh unit that has been well received by consumers that have already purchased the device. The Note 2 comes running Android 4.1 Jelly Bean straight from the box, while the concept runs Windows 8 Ultimate 64.
Obviously this is only a case of reality meeting concept, but the way the smartphone market is evolving recently it makes you wonder how handsets will develop further in the next couple of years. Do you like the look of the 2KX Windows Phone concept?