Chaos Rings for Android, RPG at its best
At Phones Review we like to keep readers informed about the latest phones and tablets but also accessories or some of the most popular apps. There's great news today if you have an Android device and enjoy gaming as Chaos Rings is now available. This RPG has been highly commended and Chaos Rings should provide the enthusiastic gamer with hours of enjoyment in the battle for eternal life.
The game appeared in the Google Play store just a few days ago and you can find more info and the download link here. It's suitable for devices running Android 2.3 or later and is priced at £8.99 or $12.99 for the U.S. Chaos Rings is from Square Enix and follows the Final Fantasy series. It's a real saga with a classic game system and the story takes place with players selecting from four couples with a different story for each couple. Other couples will then appear as the opposition and it's only by experiencing different stories that mysteries will be unearthed to arrive at an eventual conclusion.
Gamers will be immersed in random battles and puzzle rooms and the Ark Arena battle tournament where teams of two will battle it out for victory. Players have the option of 'solo' moves or 'pair' moves but more effective powers will be gained by teaming up. 'Genes' information can also be gained by beating monsters and this DNA information can then be used to find out about a monster's special attacks and magic.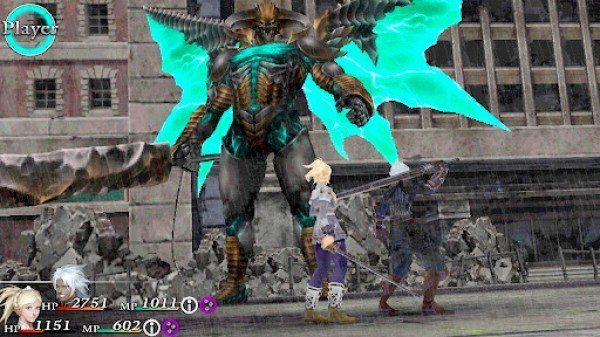 Other features of the game include high-quality voice acting, impressively smooth 3D graphics, story twists and many hours of gameplay. You may need to be patient as the guidance for Chaos Rings at Google Play says there might be long download times due to the size of the game (977M). WiFi connection is also recommended plus you should make sure you have enough storage free before you start to download.
We reckon that plenty of Android gaming enthusiasts will be kept very busy this weekend getting to grips with Chaos Rings. Will you be downloading Chaos Rings? If you already have perhaps you could let us know what you think of this RPG by sending your comments?