Huawei Summit on T-Mobile USA, basic Android phone
If you happen to be over in the United States and in the market for a new Android smartphone, albeit a basic handset on the T-Mobile USA network, which wont hit your pocket for too much cash up front, you might like to give a new handset from the Huawei camp a bit of consideration, and that handset is the Huawei Summit.
According to an article over on Phone Scoop, T-Mobile USA has now listed the Huawei Summit for sale on their website and commands a reasonable price tag of $49.99 when singing up for the usual two-year agreement, whilst the suggested retail price for the handset is 249-bucks.
So what does the Huawei Summit offer the potential owner? Well the devices has a bar form factor and appears to be virtually identical to the Huawei made T-Mobile Prism, and offers basically the same specifications such as a 3.5-inch HVGA touch screen along with a 3.2 megapixel camera, 3G connectivity, Bluetooth, WiFi with WiFi calling, a 3.5mm jack.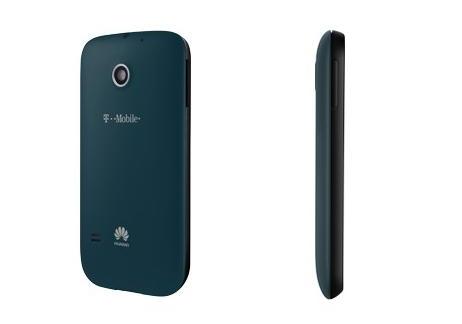 The Huawei Summit has a propriety operating system which is probably based on the Android platform, as the user manual states it has an Android interface by without Gmail, so possibly there's no access to Google Play to get your apps, but the handset is rated M3 and T3 hearing aid compatible, and does come with Swype preloaded.
So there you have it, if you are in the market for a new basic handset you can purchase the Huawei Summit by hitting up the T-Mobile USA website if you are inclined to do so, although those specs wont impress many.