iPhone Chat Perf device and app offers smell factor
We get to see a number of clever or whacky ideas coming from the tech world, whether it is a new gadget or smartphone application. The one we have for you today is probably something that is a bit outside the box, as the iPhone Chat Perf device and app offers users the smell factor.
We can often come across smells in life that can bring a smile to our face or a rumble to the tummy, such as fresh cookies and other nice aroma's. Now though Rocket News24 are reporting that Chaku Perfume Co. Ltd has developed a system that uses a device called 'Chat Perf' and an application that can send smells across the airwaves when couple together.
The Chat Perf device is attached to the bottom of the handset and features an atomizer and a smell tank, which once fixed to the iPhone a smell can be sent to another handset using the same attachable device and a puff of spray.
This new invention has endless possibilities with restaurants sending out aromas of their food, or tourist attractions could provide gift smell tanks to make visitors want to return again. The company is planning on taking the invention overseas away from Japan, as the country is a relatively odour free culture.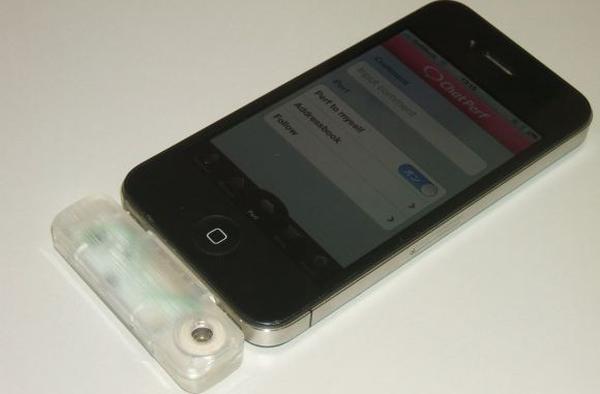 While people overseas like their various scents with perfumes, aftershaves, and deodorants being widely used, and with this in mind the product could become quite successful in foreign markets. The product is expected to hit the market during the fall and will cost 4980 yen or $62.25, but it remains to be seen how successful it will be.
Do you like the look of the iPhone gadget?