Microsoft Surface smartphone, would bring happiness
Microsoft is trying to grab a nice slice of the tablet space with their Surface tablet, which is all well and good, but there have been mutterings in the past that Microsoft might possibly be contemplating stepping into the smartphone arena by producing their own Surface smartphone, and previously Nokia's chief has said he hadn't seen any indications that Microsoft is planning to enter the smartphone game. But it appears that Elop might welcome a Surface phone.
According to a report by The Verge, during an investors call Steven Elop was asked whether a Microsoft Surface smartphone would be seen as a competitor or welcomed, to which the Nokia CEO replied that it would certainly be a stimulant to the ecosystem, and went on to say that they encourage Microsoft, Samsung, HTC or whoever to make investments that spur the ecosystem.
As you know, Nokia has basically bet their back on the Windows Phone operating system, but does recognise that anyone else that delivers devices using the ecosystem is a competitor, but it would appear that the Nokia chief isn't too concerned that a Microsoft Surface phone would potentially disrupt the Windows Phone ecosystem, as he has said that they are proud of the unique distinction Nokia brings to Windows Phone.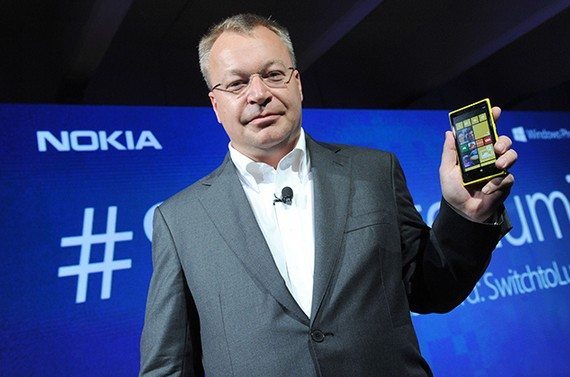 And it appears that if Microsoft did actually deliver a Surface smartphone to the mobile space, Nokia would be ready to take it on with according to Elop, 'unpolished gems' form Nokia's R&D labs that would differentiate no matter who the competitor might be.
Let's face it, there are many smartphone makers using the Android platform and they all seem to be holding their own against their rivals, and no matter what OS devices you push out there will be competitors, so if Microsoft did deliver their own smartphone it shouldn't really be that much of a problem for those that already offer Windows Phone devices. As they say, competition is healthy, and gives the customer more choice.
So what do our readers think about Microsoft and a Surface smartphone, would you like to see Microsoft deliver?