32GB Nexus 7 handled in video before official release
It seems almost certain that in the coming weeks consumers will see a new 32GB version of the Google Nexus 7 becoming available to purchase. The already crowded tablet PC market is going to get some new additions, and the 32GB Nexus 7 has been handled in a video before an official release.
We have heard a lot about a Nexus 7 with 32GB of storage becoming available recently with retailers listing the device in Christmas gift guides, and even pricing of the tablet PC over in the US emerging only yesterday. Before this we even heard of on Japanese consumer being sent the 32GB version instead of the 16GB model that was actually ordered.
Now the guys over at Android Central have got their hands on an exclusive video that can be seen below, which gives a hands on look of the upcoming 32GB version of the Nexus 7. The device in the video is running Android 4.1.1, but current models of the Nexus 7 were recently treated to Android 4.1.2 via an over the air update.
This probably just means that the video was shot before the update was pushed out, and considering Google is expected to showcase Android 4.2 on the 29th of October, the new model may ship with this software already installed.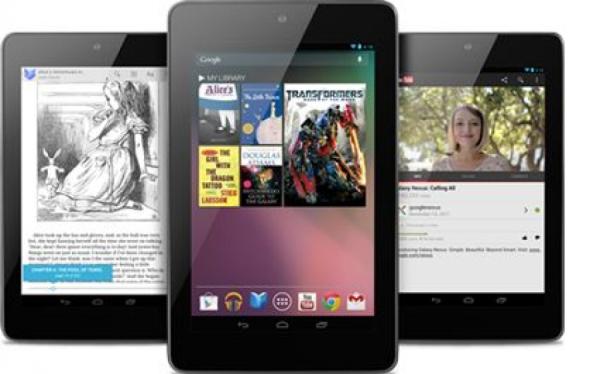 Consumers are going to have a lot of choices to pick from in the lead up to Christmas as Apple is believed to showcase the iPad mini in the coming days, and Acer are set to release the Acer Iconia Tab A110 by the end of the month.
We have also heard rumours that Google was working with Taiwan based Quanta to release a $99 Nexus tablet PC, which if true could be a game changer with regards to the tablet PC market. Are you looking to buy a new tablet this year?