Apple iPad Mini vs Google Nexus 7: Money will decide
The much-rumored Apple iPad mini was announced yesterday and will be here in time for the lucrative holiday season. Meanwhile the Google Nexus 7 tablet looks likely to be its main contender and this has proved immensely popular since its launch a few months ago running the latest Android OS, 4.1 Jelly Bean. We thought we'd take a look at the Apple iPad mini vs. Google Nexus 7 and we really think that the price difference could decide which tablet comes out top, this is the case of iOS vs. Android, price vs. price.
Many have been clamoring for a smaller iPad for some time and so the iPad mini likely to fly off the shelves when it arrives. The Wi-Fi model will release on November 2 with the Wi-Fi + Cellular model coming in mid-November. We've previously compared the Nexus 7 with rumored specs for the iPad mini but this was before we had confirmed pricing for the iPad mini. This time we want to focus on pricing as the iPad mini was announced with higher pricing than many of us had originally anticipated. We'll give you a brief rundown of each tablet's specs first though as this was also unconfirmed for the iPad mini at the time of our last comparison.
The Google Nexus 7 uses the Android platform and key specs include a 1.2GHz NVIDIA Tegra 3 quad-core processor, 7-inch display with resolution of 1280 x 800 and 216ppi, 8 or 16GB of internal storage (no card slot for expansion) and a 1.2-megapixel front-facing camera (no rear camera). It runs on 4.1 Jelly Bean, has Wi-Fi, around 10 hours of battery life and dimensions are 7.81-inches x 4.72-inches x 0.41-inches with a weight of 12 oz. Prices are $199 for the 8GB or $249 for the 16GB option but we have also been reporting on a 32GB version that should be released soon and is rumored to be the same price point that the 16GB currently occupies.
Moving on to the iPad mini we now know it will have a 7.9-inch display with resolution of 1024 x 768 and 163ppi, dual-core Apple A5 processor, 16, 32 or 64GB options (non-expandable), a 5-megapixel rear camera and a 1.2-megapixel front-facing camera. The iPad mini will release running iOS 6, with around 10 hours of battery life, dual-band WiFi, LTE, and dimensions of 7.8-inches x 5.3-inches x 0.28-inches and weight of 10.88 oz. Now here's where that all-important price difference comes in, as the iPad mini WiFi version is priced at $329, $429 or $529 for 16GB, 32GB or 64GBs respectively. For the WiFi + Cellular versions this increases to $459, $559 and $659, again for 16, 32 or 64Bs respectively.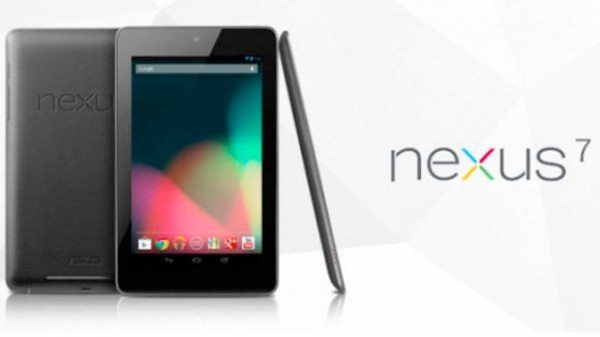 As you can see there is a vast price difference between the cheapest Nexus 7 at $199 and the cheapest iPad mini at $329 although of course at the moment that's for 8GB of internal storage on the Nexus 7 compared to 16GB on the iPad mini. Of course that could all change when the 32GB Nexus 7 arrives when the 8GB option may disappear altogether and the 16GB model will probably be reduced in price from its current point. The Nexus 7 is not available with Wi-Fi + Cellular options.
Other points to consider are that the Nexus 7 doesn't have a rear camera while the iPad mini does, but on the other hand the much-famed Apple Retina display has not made it to the iPad mini and the Nexus 7 therefore has the higher resolution display. Resolution isn't everything though and we'd like to get a good look at both side-by-side before we judge this aspect.
Another factor is that some people just prefer one operating system over another and if you're a diehard Android fan then you will favor the Nexus 7 for a more open experience while if you are an Apple enthusiast you're likely to opt for the iPad mini. Looking at dimensions and weight the iPad mini is definitely the slimmest and lightest of the two tablets but TechDigest also makes the point that the Nexus 7 has NFC support. Both are built well and although the Nexus 7 has plastic casing it nevertheless has a premium feel. The iPad mini has a stylish and tough aluminum casing that will also give it a good solid feel.
To be frank this is a real tough one. Simply on specs and features it very much depends on your personal requirements as to which would be the best option for you and both have plus and minus points. As far as price alone goes the Nexus 7 is a very decent tablet that offers more for the amount you're spending but there will no doubt be plenty of people who will prefer the look and feel of the iPad mini and who may be prepared to pay the extra.
We're really interested to hear what you think on this one. Do you think the Nexus 7 offers more for the money? Maybe you think the Nexus 7 has everything you need and you can't imagine why anyone would pay the price for the iPad mini? On the other hand perhaps the iPad mini better suits your requirements and you think the extra cost is worth it? Send your comments to let us know.