Asus VivoTab Smart Windows 8 slate handled on video
You may or may not be aware that Asus is bringing a couple of new Windows 8 slates to the mobile space at some point, in the form of the Asus VivoTab and the Asus VivoTab Smart, the smart version of the tablets being the smaller of the two with a 10.1-inch display as opposed to the VivoTab's larger 11.6-inch display, and we have a hands on video of the smaller model for our readers viewing consideration below.
The Asus VivoTab Smart hands on video come our way courtesy of Phone Arena who were at the Asus event and managed to get a little playtime with the Windows 8 slate, who stay that the Smart version is a tad easier to handle than its bigger brother.
The VivoTab Smart Similar to the Asus VivoTab, and other than that smaller touch screen packs similar specs such as 2GB of RAM, 64GB internal storage, a 1.8GHz Intel Atom Z2760 dual core processor, and sports an 8 megapixel camera with LED flash and F2.2 lens on its rear, whilst the front camera is a 2 megapixel snapper.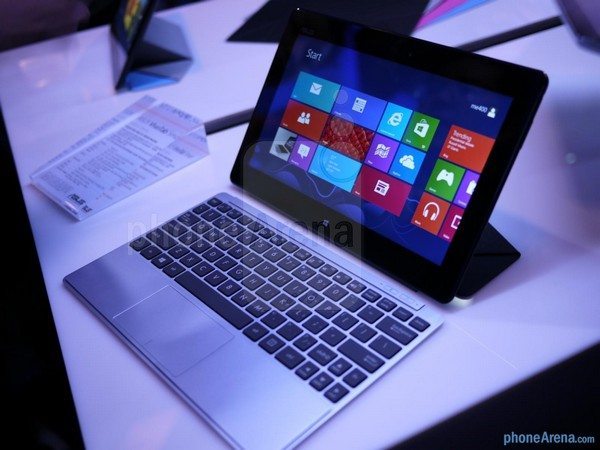 The Asus VivoTab Smart also offers 1080p video, that 10.1-inch touch screen is a 1366 x 758 IPS display, there's NFC, 802.11b/g/n WiFi, Bluetooth 4.0 and the slate will also become available in a variety of LTE and HSPA+ configurations, and there is a Bluetooth keyboard as an option as well.
As for the price tag on the Asus VivoTab Smart, word is the Windows 8 tablet will set you back roughly $499 when it becomes available, and there will also be several smart covers in varying colour options to suit the slate.
That's about it with the Asus VivoTab Smart, so I'll let you head on down to hit that play button and check out the tablet in action…enjoy.