Where to buy Black Samsung Galaxy S3 in UK
The Samsung Galaxy S3 despite being with us for a few months still remains one of the most sought after samrtphones currently available. When the devcie was first released in the summer it came in Marble White and Pebble Blue colour options, but since then the manufacturer has been adding more colours that now include black, and we can tell you where to buy this colour in the UK.
This is not the first time a black version of the Samsung Galaxy S3 has been seen, as a black version was spotted in a video running Android 4.1.1, and now gives potential customers of the smartphone more choice when deciding which colour to get.
The black version of the Galaxy S3 has started to appear on a number of online retailers with Expansys listing the device at £409.99, we are not sure if this price includes VAT or not, but will be available in one day for shipping.
MobileFun also has the 16GB black Galaxy S3 available for order, but this is listed as being back in stock in four to six weeks time and is priced at £499.95. Rival mobile phone retailer Clove also has a listing for the black model, but there is no price or stock availablity currently listed.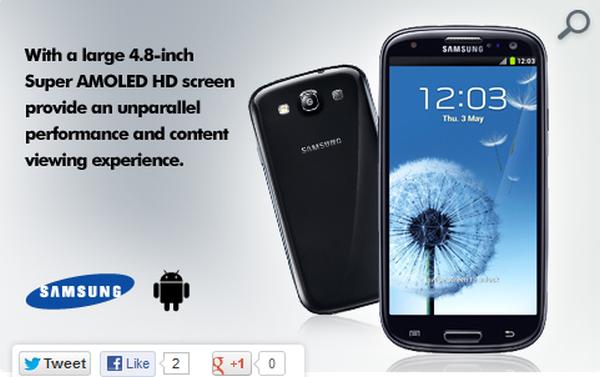 Providing more colour options to conumers for their smartphones is a trend that is not that common with the big two smartphone manufacturers Apple and Samsung, with the iPhone only having two colour options available. Last month Samsung made available a pink version to consumers in South Korea, and the Carphone Warehouse in the UK also has the smartphone available in Garnet Red.
Even users in the US on Verizon were recently treated to another couple of colour options in the shape of Amber Brown and Sapphire Black. What colour of Galaxy S3 have you got?