Android 4.1.2 update may bring Multi-View to Samsung Galaxy S3
The Samsung Galaxy S3 has become one of the most sought after smartphones of all time since it was released back in the summer, and the device is beginning to receive the Android 4.1 Jelly Bean update in various locations around the world, but news comes through to us today that the Android 4.1.2 update may bring the Multi-View feature to the Galaxy S3.
Owners of the Samsung Galaxy S3 have been recently receiving the Android 4.1.1 Jelly Bean in Europe, and it seems that users in the US are about to get the new operating system as well. Now though according to Android Central by way of SamMobile, Samsung is already working on the next update that will be pushed out to the device.
The website believes that the Samsung Galaxy S3 will be treated to the Android Jelly Bean 4.1.2 update before the end of this year, and the new update will include the much loved feature of the Samsung Galaxy Note 2, multi-window support.
This Galaxy Note 2 feature allows users to have true multi-tasking on their handset by having two different applications running on the screen at the same time, which could mean you have your Internet browser open on the top half of the screen, while watching a YouTube video below it.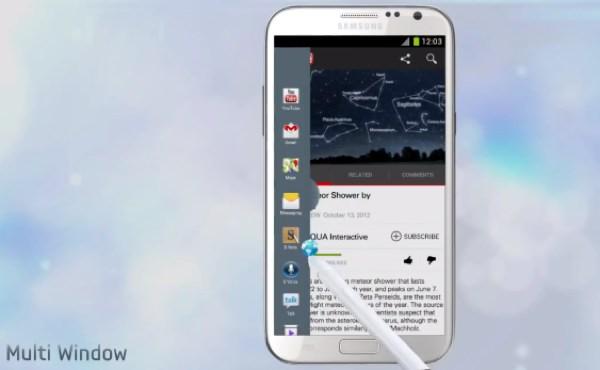 At the moment not all of the Android applications are supported, but all the main Samsung and Google offerings have support along with some third-party apps such as the likes of Twitter. The SamMobile website has a good history of leaking accurate news about Samsung products in the past, so there is a good chance this will actually happen in the coming weeks.
The Samsung Galaxy 3 and Galaxy Note 2 have pretty similar hardware under the hood, so besides the difference in screen size getting the feature to run on the Galaxy S3 should not be too much of a problem for the Samsung software engineers.
Would you like to see the Multi-View feature on the Galaxy S3?