Crazy excuses for mobile phone insurance claims
There will be many of us that have lost or damaged or treasured mobile phone, which has then meant that we have had to contact an insurance company to make a claim if there is some taken out on the device, today though with an article looking at some of the crazy excuses people use for mobile phone insurance claims.
UK website MobileInsurance has compiled a list of some of the craziest claims people have put forward during the past year, while many of us just simply drop the device or the device simply breaking down, others have came up with some weird reasons for making an insurance claim.
Top of the list and possibly the strangest is a farmer from Devon that claimed to have lost his iPhone while using the torch feature, but believed the device was lost inside one of his cows. Next a lady in her early 40s claimed to have cooked her Nokia 6303i into a cake she had been baking for her daughter's birthday.
Another lady this time in her 30s claimed to be walking her dog near the seaside in Wales when a seagull flew down and snatched her Samsung Galaxy away from her grasp, while a lady in her late 20s said the vibrate feature on her BlackBerry Bold 9900 had ceased working while it was being used as an adult toy.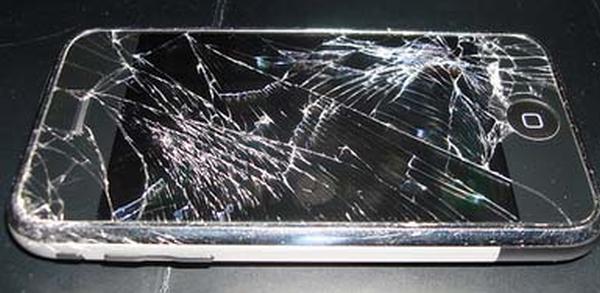 An iPhone 4S owner claimed to have lost the phone out of his pocket while sitting down on the toilet, and hadn't realised it had actually fell down the lavatory until he had flushed the chain and caused the device substantial water damage.
A man in his 30s was paying a visit to Longleat Safari Park and was busy filming the monkeys with his HTC One X, when one of the monkeys climbed down and took it away, or how about a coupe that were playing Kate Winslet and Leonardo DiCaprio while reacting the scene from Titanic, but lost their handset over the side of the ship.
The story about a pyrotechnician will make you laugh, who claimed to be setting up a show for the National Fireworks Championships in Plymouth, and mistakenly left his iPhone 3GS in the blast zone, but couldn't find it later as it had been fired 3,000 feet into the air before exploding everywhere.
A young woman from Liverpool admitted that she had slung her HTC Desire X at her boyfriend upon discovering he had been cheating on her, but it missed crashing into the wall, and finally we have a customer that tried to film pop band Blur at Hyde Park while up a tree. When the band came on the stage he got excited and dropped his iPhone to the ground smashing it.
These claims are obviously investigated by the team at MobileInsurance.co.uk, and there has also been 64 claims from people saying they walked into an object while texting. Have you heard anyone putting in a strange claim for damage to a mobile phone?