iPhone 5 Urban Armor Gear cases, start your adventure
Modern smartphones are becoming ever slimmer and stylish as handset manufacturers continue to bring out new designs, but these devices often come at a premium price so keeping them protected is more important than ever before, and for iPhone 5 owners we have the Urban Armor Gear cases that promise to keep the device safe.
The manufacturer of the cases describes the range as "products that reflect the independent spirit of our designer and represent a dedication to superior quality and craftsmanship. Inspired by a sense of adventure, our distinctive cases are engineered to protect your gear from the rigors of a mobile lifestyle and enhance the utility of your device".
First up we have the Outland case for the iPhone that has a patent pending armor shell that is impact resistant but with a soft inner core, and over sized buttons provide users easy access to the handsets display and ports. There is also a screen protector that will further protect the handset from scratches, and this is priced at $34.95 from here.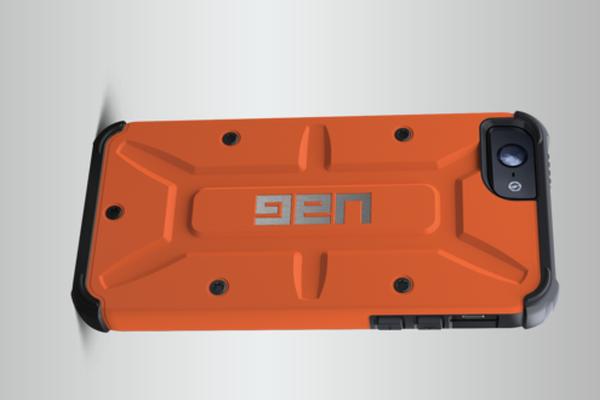 Then there is the Scout that offers the same protection and features along with a Bezel that eliminates picture washout due to flash interference, and is also priced $34.95. Another case in the range is the brightly coloured Valkyrie that has the same design as all the other cases in the range.
The range of cases offer a rugged protection to the iPhone 5 but with a slim form factor, and each of them comes with a protector film for the screen included in the price. The cases have a tough rear shell with two vertical rubber sides protecting all four corners of the handset, and the soft runner interior is secured into the outer body by five small screws, with the rubber material also protecting the corners.
There are some other cases in the range that are not yet available called the Aero, Navigator, and Aviator, and for the full range click here.