iOS 6 untethered jailbreak still on cards but bad news for tablets
We know that many readers are waiting for an iOS 6 untethered jailbreak for the iPhone 5 and we've been following all the developments very closely for some weeks now. There's some good and bad news today as we've heard the untethered jailbreak is still on the cards for the iPhone 5. However the bad news is that new rules now make it illegal to jailbreak the iPad or other tablets.
Recently we told how prominent members of the jailbreaking community were close to a tethered iPhone 5 jailbreak but it seemed they may be holding back on releasing as they were working on a preferred iOS 6 untethered jailbreak. We then heard of speculation that the iOS 6 untethered jailbreak may be on hold until after Apple releases the next iOS 6 update, iOS 6.0.1. News today is from renowned jailbreaker @musclenerd from the iPhone Dev Team who has pointed to a new ruling from the DMCA. This new ruling means that although the iOS 6 untethered jailbreak could still make it for the iPhone 5, jailbreaking iPads will now be illegal.
As you can imagine this has sent shockwaves through the jailbreaking community among the many enthusiasts who enjoy using jailbroken iOS devices, with forums and social networks set buzzing, as reported by iDigitalTimes. The DMC (Digital Millennium Copyright) is a copyright law established in the 90s, which attempts to control piracy but when appropriate allows for certain exemptions to the usual rules. Apple was pretty miffed when in 2010 it was declared legal to jailbreak iOS devices but those exemptions are just about to expire with new rules coming in on October 28.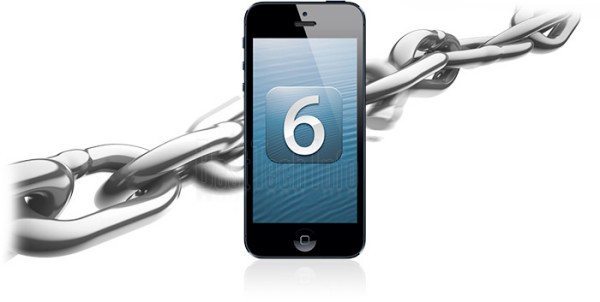 Unfortunately the new rulings mean that although jailbreaking phones will still be legal the exemption for tablet devices has been removed. Hence it will be illegal from October 28, only two days away, to jailbreak your iPad. Another part of the new ruling means that unless you purchased your cell phone before January 2013 it will soon be illegal to unlock it outside of a carrier. This is a huge deal for those who like freedom of their devices and the new rules will stay in place for the next three years meaning many iPad and other device owners will face disappointment.
The first to bring this news to many was @musclenerd who posted the following tweet, "Unlocking is no longer an explicit DMCA exemption : ( Neither is jailbreaking iPads (important: no exemption! = illegal," which of course got everyone talking. On another note though @musclenerd also tweeted that the DMCA ruling found no "significant relationship between jailbreaking and piracy." Members of the Chronic Dev and the iPhone Dev teams have always stressed that they are strongly opposed to piracy so at least that has been acknowledged by the DMCA. Please remember that any iPhone 5 untethered jailbreaks you see advertised at the moment are likely to be scams so we urge you to wait for the real deal.
At Phones Review we cannot recommend that readers jailbreak their devices though but we also know how many people do and so we'll continue to bring you all the news and development on this. The only glimmer of hope we can see in any of this is that now an untethered iOS 6 jailbreak doesn't have to take iPads into account, perhaps getting it to the iPhone 5 may be a step nearer. Our jailbreaking posts usually prompt a big response from readers and we are extremely interested to find out what you all think about this DMCA ruling.
Are you an iPhone 5 owner and just hope it may mean the iOS 6 untethered jailbreak may now be slightly quicker to release? Maybe you're an iPad user and cannot fathom not being able to jailbreak your device? Let us know with your comments.