AOL iPhone Video Sharing Guessing Game
AOL has found a way to combine two of your favorite things, video-sharing and gaming. AOL has launched a new video-sharing game that is currently exclusively available for the iPhone. Sorry Android users, but do not get too depressed it should be available for the Android by the close of 2012.
AOL
The game has been well received for it is a true challenge since cheating is near impossible. AOL has fallen in popularity since the creation of high-speed Internet. Most people do not want to pay the high-cost associated with having high-speed Internet and AOL. They tend to choose just to go with the high-speed option of a provider like Comcast or AT&T. AOL has still maintained a solid standing in the world of computers, but their influence is nowhere near what it once was.
The new video-sharing game is being referred to as the Clucks. AOL believes that the release of this game and others like it will help them build a strong standing in the mobile device app arena. AOL has been searching for a way to reinstate its name as a dominate provider of technology, and they believe that this game is really want they need to help get them back on top.
How it Works
The Clucks game is essentially like a game of charades or taboo, but through your mobile device. It is a fun way to play with someone that is not in the same room or even state. You will receive a word that you will have to describe in a short video for your opponent to guess. You will not be able to use the word, nor can you use a set of associated words. It is near impossible to cheat in this game because it is setup to catch you if you use any of the restricted words. The game implements voice recognition in order to catch any of the restricted words.
The game may already seem fun enough, but it still gets better. The game will not only record your initial description of the word, but it will also record the reaction of your opponent as they are viewing your description to guess the word. You will be able to review the video of your opponent's reaction, and if it is particularly funny you will be able to post it to your social networking site. You can post both your description and your opponent's reaction side by side in your update so the people viewing your page will be able to get the full version.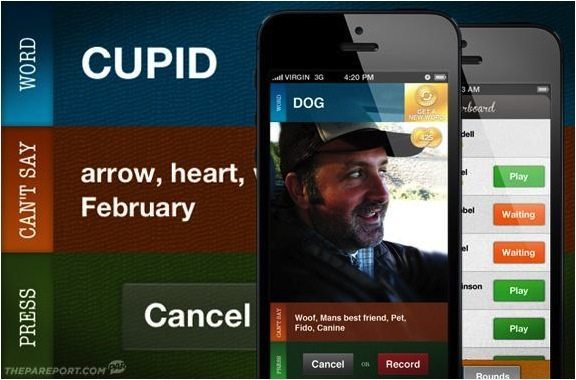 The game is based on the turn-base style of many popular apps such as Words with Friends. You do not have to be in constant contact with your opponent. The videos can be recorded and viewed whenever the individual has the time. The popularity of video sharing and gaming apps are what inspired the development of Clucks.
There is still more to come. Words with Friends developed a section when people would be able to view a game that is going on between two celebrities. When you logged into Words with Friends there was the option at the top of the screen to view a celebrity game such as one by Sophia Bush and Eva Longoria. It was just a fun new way to be entertained by the same game. AOL is using that lesson by developing a section of Clucks that will be available for people to view a description of a word done by a celebrity. Clucks is still in the early stages of release, but is poised to be the next big thing in mobile app games.
Author Bio: Jason Phillips writes this article. He is a freelance blogger and a video game lover since childhood. He has written many articles related on latest video and online games. Click here to know more about his articles on video games.