LG Nexus 4 pre-release prototype lost in bar, history repeating itself
When smartphone manufacturers are designing a new handset, closer to the device being released they obviously produce some prototypes for staff to use for testing, but these seem to have the habit of being mislaid as today it seems that history is repeating itself with the news of a LG Nexus 4 pre-release prototype being lost in a bar.
You will all remember the famous case of the iPhone 4 prototype being lost in a bar and a website buying the device to plaster it all over the Internet, and now the guys over at Wired are reporting that an LG Nexus 4 was left behind in the 500 Club in San Francisco's Mission District.
Now this lost device is obviously not the source of all the recent leaks that have surfaced about the upcoming smartphone, but it was found back in September by Jamin Barton on a slow Tuesday night. When picking up the device he realized it wasn't your usual Android handset as it had a Google logo on the back and a not for sale sticker.
Barton states that they find about 20 handsets a week, but most owners return within 15 minutes to re-claim the devices. A regular customer of the bar said to Barton the handset was the yet to be released Nexus 4 handset, and the person called Google to advise them of the situation.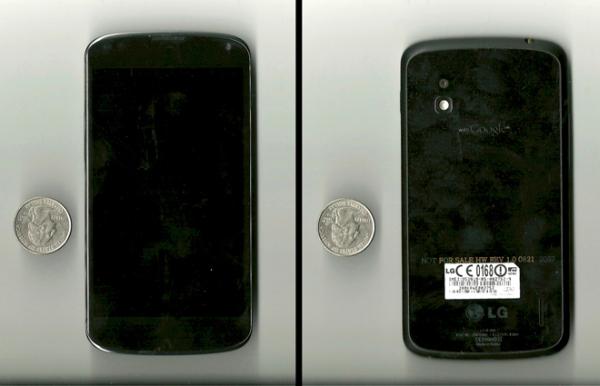 The company weren't best pleased though and Google were angry at the customer even though he was trying to help them out, and they actually told him he could be an accessory or something. The company then sent a member of staff to retrieve the handset on September 20th, and collected it around 1am from a lawyer friend of Barton.
Brian Katz the Google employee even offered Barton a free handset worth around $300, on condition he kept quiet about the incident to after the smartphone had been officially revealed, but he has sold his story to Wired that has a number of images of the device, which show the device running Android Jelly Bean at the time of the incident.
Are you surprised that another prototype has been lost?