Google+ and Facebook cross-share content with Jift Pro
If you are on the iOS platform there is a new unified client now available that brings the Facebook and Google+ social networks together, an application that utilises a combined stream for both networks with the option to cross-share content, and that new iOS app is called Jift Pro.
The Jift Pro app for the iPhone, iPod Touch and Apple iPad offers the ability to pick between a combined or separate stream for Facebook and Google+, along with numerous filters to deliver a separate view, such as News Feeds, Status Updates, Show All, Video, Links, Subscriptions, Circles, and more.
With the iOS app the user can +1, like, share, comment, check-in to both Facebook and Google+, with various posting options for Google+ such as location, circles, and the option to choose certain people to view posts, and Facebook such as pick certain people to view posts, location, and privacy settings.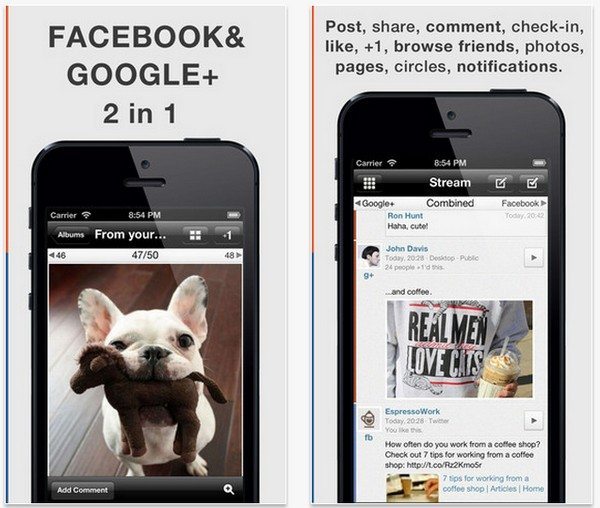 With the application you can browse friends' photos, posts, and profiles, along with browsing pages/likes and friend groups in Facebook, and browse circles in Google+, and also browse your own profile photos and posts on both social networks.
The Jift Pro app for iOS devices enables the user to check-in with both Google+ and Facebook with a single tap, whilst delivering the ability to share from Facebook to Google+ and from Google+ to Facebook.
So if you are one of the iOS faithful out there that uses both Google+ and Facebook, and feel the Jift Pro app could be of advantage to you, you can download the app to your chosen iDevice at a cost of $1.99 from iTunes.
Any of our iOS readers using this social network cross-share app yet?