Nokia HERE mapping for iOS and SDK for Android
There are still many iOS 6 users not happy with Apple's in house Maps application after the company ditched Google Maps in favour of it. Now though there is another alternative on the way in the form of the new Nokia HERE mapping application for iOS, and also a SDK for Android.
Nokia has revealed the upcoming HERE application that will become a direct competitor to Apple Maps, and will offer turn-by-turn navigation along with live traffic updates to the iPhone and iPad, and the service when available for iOS 6 won't be offering the same services that are found on the Android and Windows Phone platform.
The Finnish company has long provided mapping services for other companies such as ones that provide SatNavs, and the millions of iOS users out there that may not be happy with Apples own Maps offering will be pleased with this news.
With the Android version of HERE users will be able to access maps offline, but the iOS version will be using HTML5 coding so will require a data connection to work, which will also mean no 3D maps or the option of saving the maps to your handset.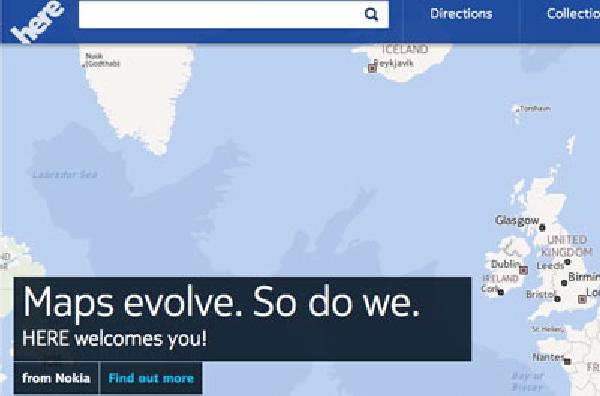 There will be offline voice guided walk navigation though along with public transport directions, and it is thought the app will be available for free in the coming weeks from the App Store. Nokia has also announced plans to release HERE SDK for Android developers early next year so they can integrate it into their own applications to offer users Nokia's content within them.
The company has also revealed a new partnership with Mozilla to provide new location experiences to the Firefox operating system, with a new mobile Web version of HERE for the new Firefox OS coming sometime next year.
Are you looking forward to the Nokia app hitting iOS?