Droid DNA Global version aka HTC Deluxe image surfaces
I'm sure you'll know that over in the USA the other day HTC and Verizon launched the HTC Droid DNA, a 5-inch 4.1 Jelly Bean handset with a quad core processor that will play nice on the Big Red's 4G LTE network. But if you have been wondering if or when HTC would deliver a global version of the Droid DNA, that device looks to be on its way.
Although thus far there has been no announcement on the global version of the HTC Droid DNA, according to a report by GSM Arena, a press shot of the international version of the smartphone, known as the HTC Deluxe has been leaked on Twitter.
Obviously there is no word on just when HTC will make an official announcement about the Droid Deluxe, although one can assume it wont be long before that happens.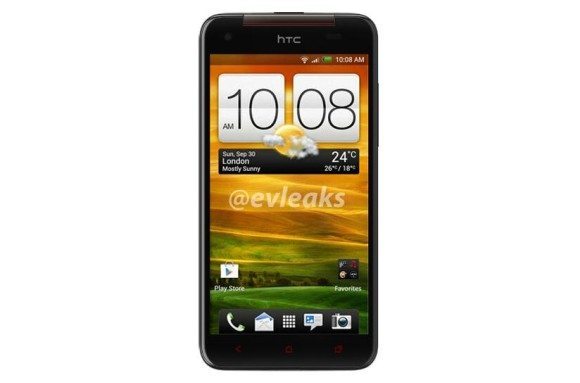 No doubt the HTC Deluxe will sport the same goodness as the HTC Droid DNA such as that 5-inch full HD 1080p display, 2GB of RAM, Snapdragon S4 Pro quad core processor, 8 megapixel rear facing camera and 2 megapixel front facing snapper.
Obviously the HTC Deluxe will lose the Verizon branding, which has been replaced by the HTC logo, and judging by the image, it only shows a WiFi connection, so it is unclear whether the global version of the HTC Droid DNA will sport 4G LTE connectivity.
Even before the Droid DNA launched there have been numerous comparisons between the device and rival handsets such as the Samsung Galaxy S3, whilst another comparison put the handset up against the iPhone 5, Galaxy Note 2, Nexus 4, Nokia Lumia 920 and SGS3 comparing the screens, in which the Droid DNA came third.
Still that all aside, no doubt the Droid DNA will do well for the Big Red, and likewise once the HTC Deluxe makes its way into the mobile space, many of the Android faithful will be quick to grab the handset.
Any of out Android readers waiting to grab the HTC Deluxe?