Oppo Find 5 & Ulike 2 U705t, Droid DNA anyone
We have previously brought word on the Oppo Find 5 smartphone, an Android Jelly Bean smartphone sporting a 5-inch 1080p 441ppi display, but we didn't quite know when the Chinese company will unveil their latest Jelly Bean flagship smartphone. That is of course until now, and the Oppo Find 5 will be unveiled next month.
According to a report by Engadget, Oppo will unveil the Find 5 during an event in Beijing on the 12th of December, which Oppo is dubbing the Find 5 as the fifth element, (wasn't that some divine being created to help Bruce Willis defeat evil?) However there shouldn't really be any big surprise with the Oppo Find 5, as we know practically everything about the device already.
We know that the Find 5 will sport that 5-inch1080p touch screen along with a 1.5GHz Snapdragon S4 Pro APQ8064 quad core processor, which makes one think of the HTC Droid DNA.
We also know that the Android Jelly Bean handset should come out to play sporting a 12 megapixel rear facing camera, 2GB of RAM, NFC, Bluetooth, WiFi, GPS, sports a 2500mAh battery, and should be available in both 16GB and 32GB versions, so basically nothing about the Oppo Find 5 should catch anyone by surprise.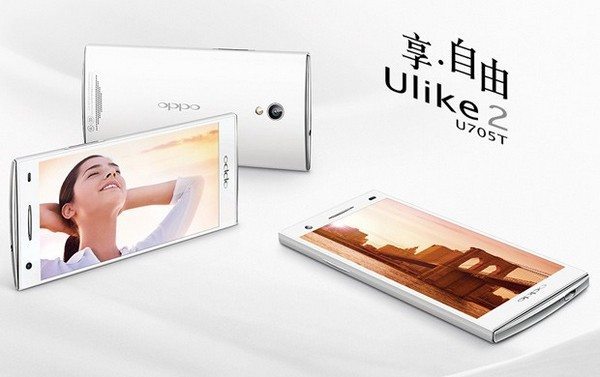 On another note, Oppo has also announced another smartphone in the form of the Oppo Ulike 2 U705t, which according to Engadget is an Android Ice Cream Sandwich smartphone destined to hit the Chinese market next month.
The Oppo Ulike 2 has apparently been designed for the ladies, and sports a 4.5-inch qHD 960 x 540 touch screen, 1GB of RAM, 16GB internal storage, an 8 megapixel rear facing auto-focus camera, along with a 5 megapixel front facing snapper that offers beautification features, face recognition, and panorama mode, although a 5MP front facing snapper does seem a bit of an overkill even for the ladies.
The Oppo Ulike 2 sports a TD-SCDMA radio to play nice on the China Mobile network, along with Bluetooth 4.0, WiFi, micro SIM slot, microUSB 2.0, and a 2020mAh battery, whilst measuring 127 x 63.7 x 8.95mm and weighing in at 113 grams.
Unfortunately Oppo has decided to keep any info about what processor the Ulike 2 has to themselves for the moment, and likewise there's no word on just how much the Ulike 2 will hit the pocket for when it is expected to become available in white on the 19th of December.
Does the Oppo Ulike 2 appeal to any of our female readers?