iPhone 5 Transformer gaming controller
If you happen to be a gamer you'll probably know just how much easier it is to control games using a game controller rather than a smartphone. So how about an iPhone 5 accessory that can turn your iOS smartphone into not only a gaming controller but also transforms your iPhone into a PC. This is where the iPhone 5 Transformer comes in.
The iPhone 5 Transformer is a modern piece of kit that transforms your iPhone 5 into a work and play station net book, an accessory that connects to the latest iOS smartphone via its Lightning port and through a Transformer application that acts as a two-way portal to deliver Windows computer tech to smartphones and visa versa.
The iPhone 5 Transformer apparently adds to the digital assistant functions of the iOS smartphone by delivering desktop and office functionality to the BOYD mobile platform, and enables the user to get their gaming action on, or work whilst relaxing and without neck and back strain, spinal stress or wrist burn.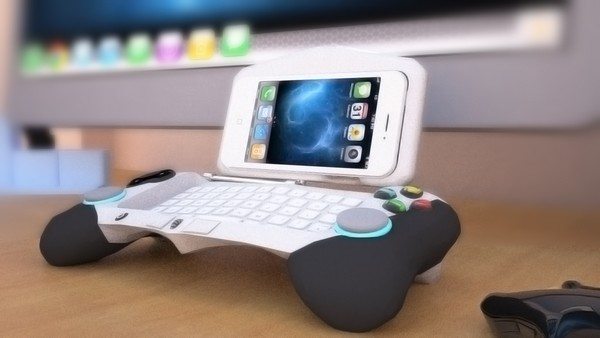 The Transformer accessory is an all-in-one keyboard and controller that delivers battery charging and protection, features industry standard access ports, desktop PC functionality, with extra comfortability and no cable clutter, along with 3D gaming and entertainment.
The iPhone 5 Transformer will however apparently be sold at cost (I have no idea just what price tag that will be) and thus roughly only 1000 units of the accessory will be made in the United States, which could make the iPhone 5 Transformer a bit of a collectable.
Unfortunately though I can't let you know if, when or where you might be able to purchase the iPhone 5 Transformer as the official website neglects to deliver that important info, but we have embedded a promo video for your viewing consideration below so you can check out what the iPhone 5 Transformer is all about.
Would you like to own an iPhone 5 Transformer?