Lava IRIS N400 & ZTE Nubia Z5 Android Phones
If you happen to be one of the Android faithful over in India or China, you might like to know that there are a couple of new Android smartphones heading your way in the form of the Lava IRIS N400 for India that is already available, and the ZTE Nubia Z5 for China that is expected to release sometime before this month is out.
So let's kick off with that Lava IRIS N400 as the device is already available in India. According to a report over on Android Jinn, the Lava IRIS N400 is a budget smartphone that features GSM only along with dual SIM support.
The Lava IRIS N400 is an Android Ice Cream Sandwich handset with a 4-inch WVGA 800 x 400 touch screen, a 5 megapixel rear facing camera with flash and night vision, a 0.3 megapixel front facing camera, 3G, EDGE, WiFi, GPS, Bluetooth, Fusion Media Player, and preloaded with Google Maps, and YouTube apps; however it isn't clear whether the device can access Google Play.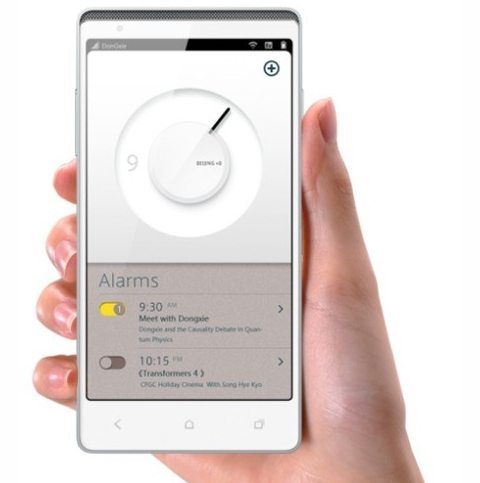 The Android smartphone comes with a 1GHz processor and 512MB RAM, but only 127MB of internal memory, but the handset does offer microSD expansion up to 32GB, and has a 1500mAh battery. The Lava IRIS N400 available to purchase right now at a cost of INR 6399, which is roughly $118.
Moving on to the ZTE Nubia Z5, an image of the smartphone in white has surfaced according to a report by Unwired View, which shows that the handset sports a large speaker on its front side, and the report says the ZTE Nubia Z5 should officially launch in China before the end of December, however it is unclear whether the ZTE Nubia Z5 will see the light of day outside China.
The specs for the ZTE Nubia Z5 include a 1.5GHz Snapdragon S4 quad core processor, a 5-inch 1920 x 1080 pixels touch screen, a nice 13 megapixel rear facing camera, 2GB of RAM, all encased in a slim 7.6mm casing, and word is the device will probably run Android Jelly Bean.
However, currently there is no word on a hard and fast release date, or what price tag the ZTE Nubia Z5 might command.
Do either of these two Android smartphones capture the attention of our Indian or Chinese readers?