Microsoft Surface now available in select UK stores
If you are thinking of picking up a new tablet PC in the last few days before Christmas you are certainly spoilt for choice with a vast number of different products to choose from. If you are looking to pick up one of the most popular new models such as the iPad mini or Nexus 7 you will be hard pressed to find any stock in many stores though. In the UK up until the last few days if you were interested in picking up the new Microsoft Surface device you would have to do so via Microsoft's own online store, but now we can tell you that select UK retail stores are now stocking the device.
Popular department store John Lewis is now selling the Microsoft Surface online and inside its brick and mortar stores, which is a first for the product inside the country. There has been a big marketing campaign recently for the tablet PC but the device hasn't been ready available in UK retail outlets outside of Microsoft's own virtual store.
Now potential customers that have a John Lewis store close by can actually get some hands on time with the device before parting with any hard earned cash, and the retailer has long been famed for its customer loyalty and staff knowledge.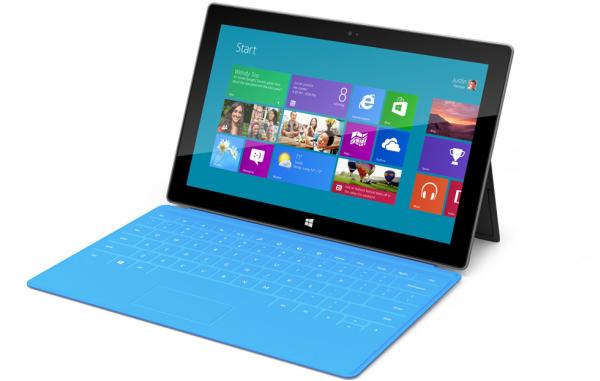 The store is offering both the 32GB and 64GB storage options priced at £479 and £559 respectively both with the Black Touch Cover, and both models on the online store are showing plenty of stock with free delivery in time for Christmas, and you also get a free two year warranty or you can extend this for a further three years for only £75.
It will be interesting to see how well the Microsoft Surface sells in the coming months considering the competition in the sector, and it's surprising retailers such as PC World have yet to offer the device to its customers. Many have wondered if the pricing for the device will put off many potential customers from buying the device considering the many other alternatives available.
Are you thinking of getting the Microsoft Surface?