Asus Nexus 7 dock pre-order via B&H
If you are the proud owner of the Nexus 7 you no doubt are eagerly awaiting that time when you can order an official Asus Nexus 7 dock. An accessory that was originally expected to become available before Christmas however that didn't actually happen. But now it appears you can at least slap in a pre-order for the Asus Nexus 7 dock, which is expected to become available in just a few days time.
We previously posted a video of the official Asus Nexus 7 dock, and now if you would like to place a pre-order for the Nexus 7 dock you can do so by visiting the B&H Video website, where the Android accessory will set you back just $39.99.
Currently though the device is not in stock and the retailer expects the Asus Nexus 7 dock to become available as of the tenth of this month, so only a few more days to go before your can actually purchase the device. But one must stipulate that the 10th of January is only an expected delivery date, and there could be delays in getting hold of the official Asus Nexus 7 dock.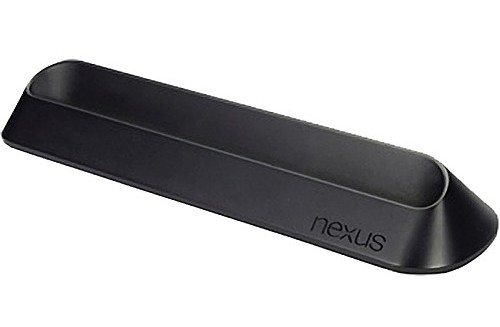 Having said that there have been previous reports that the Nexus 7 accessory would finally arrive on the 10th of this month, so it would appears that all seems to be on track for those that might be after purchasing the dock in the middle of this month.
One does have to say though that the Asus Nexus 7 dock isn't anything too special and basically only features a slot for your Nexus 7 to sit in along with a 3.5mm audio out and a microUSB, but no doubt if you own the Nexus 7 you will be wanting to own the official dock.
The accessory itself is only coming in the same colour as the Android tablet itself, but who knows maybe later on Asus will offer the dock in a range of colour options.
Will any of our Nexus 7 owning readers be pre-ordering the official Asus Nexus 7 dock?