Low-price iPhone mini & larger version kicker
The latest smartphone offering from Apple despite criticism from some quarters remains hugely popular among consumers, but the Apple iPhone 5 remains out of reach financially for some would be purchasers, which for a few years now has led to talk that the company would eventually release a cheaper handset to the public, and we now have reports of a low price iPhone mini as well as a larger version.
There have been rumours of an iPhone nano for a while now with many watchers thinking Apple will eventually go down this route to expand its smartphone offering, and now The Wall Street Journal is suggesting that Apple is indeed working on a lower budget iPhone.
Sources are claiming that the company is now working on such a project after seeing its grip on the smartphone market come under more pressure from the likes of Samsung, and while the company has looked into this possible lower budget device previously, it is now pushing ahead with plans and we may see the handset later this year.
The cheaper model may be similar than the standard iPhone but with a cheaper body with it possibly made from polycarbonate plastic, which is similar to what Samsung uses for its successful Galaxy range of smartphones. The rest of the device could be made up from older models of the iPhone to help lower the cost.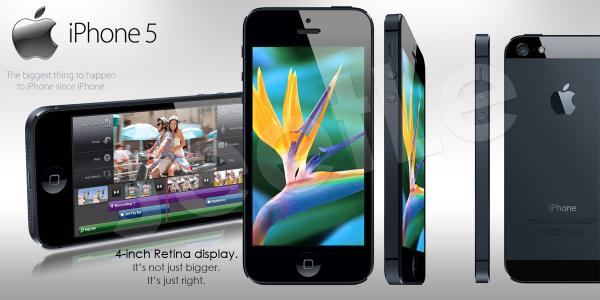 We have heard previously of cheaper versions of the iPhone 4 becoming available, but the company does have a cheaper line up than before on offer with the iPhone 4S starting at $99 or its predecessor the iPhone 4 available free on some carriers, but take away any carrier offers the handset is still relatively expensive.
A cheaper iPhone would prove successful in emerging markets or for when consumers really want the stigma of owning the iPhone but can't currently afford one. Meanwhile the often reliable DigiTimes has another take on a cheaper iPhone handset, as it is suggesting any such device will actually have a larger display.
The iPhone 5 became the first smartphone from Apple to have a larger display with the device going up to 4-inches, but according to the publication the low cost iPhone will actually feature a 5-inch display, as well as a new exterior design.
Apple has seen the success of the iPad mini and the company is looking to build on this with the availability of a lower cost iPhone, and the recent launch of the latest range of Snapdragon processors from Qualcomm would further help the launch of any cheaper iPhone model.
It makes sense really for Apple as fierce rival Samsung has a number of differently priced handsets available away from its flagship devices such as the Galaxy Note 2, and these cheaper models still have some worthy specifications to tempt consumers.
Do you think we will see a cheaper iPhone this year?