Nokia Lumia 920 & 820 for India, pricing reflects
Nokia Lumia devices are doing rather well for the Finnish company, and if you happen to be a resident of India and have been waiting for Nokia to deliver their full range of Windows Phone 8 smartphones to the country, you might like to know Nokia has now launched that range in the globe's fastest growing mobile market with the Nokia Lumia 920, Nokia Lumia 820 and the Nokia Lumia 620.
Available as of tomorrow across major cities in India at select retail stores both the Nokia Lumia 820 and Nokia Lumia 920 will become available to purchase, with sales of the Nokia Lumia 620 kicking off early next month.
The Nokia Lumia 920 is of course the companies high end Windows Phone 8 smartphone that has impressed customers and reviewers alike due to the handset sporting a display with unmatched speed and brightness along with wireless charging tech and of course its high end PureView imaging technology.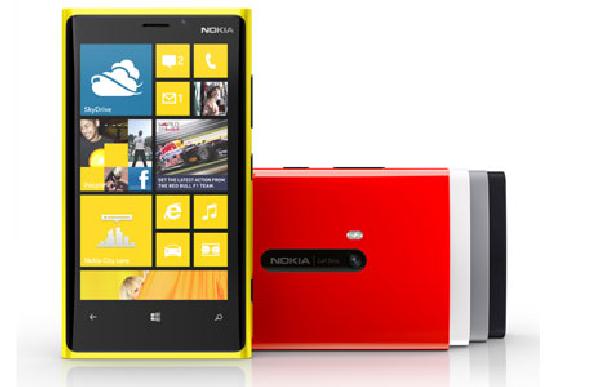 The Nokia Lumia 820 on the other hand is a mid range smartphone that still offers the same user experience as the Nokia Lumia 920, and features exchangeable shells that don't just give the user additional colour options, but also wireless charging options and rugged options as well.
The director and head of smart devices for Nokia India, Vipul Mehortra remaking on the launch of the Lumia devices in India said that the roll out of not one but three Lumia devices marks not just our agility and intent but also our commitment to customers in India, and with a range of accessories they are bringing wireless charging functionality to the mainstream.
Nokia Lumia device appeal could be said to be down in part to the varied colours available, with the Nokia Lumia 920 becoming available in India in black, white, red and yellow, whilst the Lumia 820 will be available in black, white, red, yellow and cyan. The Nokia Lumia 620 once it arrives in February will become available in black, white, yellow, magenta and cyan.
As for just how much the Nokia Lumia handsets will command in India, the Nokia Lumia 920 will have a price tag of INR 38199, whilst the Nokia Lumia 820 will command a price tag of roughly INR 27559, whilst the price tag for the Nokia Lumia 620 is currently unknown but will be announced when the handset goes up for sale.
Any of our readers over in India hoping to purchase one of these Nokia Lumia smartphones, if so which one floats your boat?