iPhone 5 Cases: Seidio OBEX, Pantone Universe Bookcase & Optrix XD5
While CES 2013 hasn't really provided any new flagship smartphones or tablet PCs this year, we have been treated to a variety of different accessories for our mobile devices. There are a huge number of different cases for smartphones available that offer a variety of uses, and we now have some iPhone 5 cases for you that include the Seido OBEX, Pantone Universe Bookcase, and the Optrix XD5.
First up is the Pantone Universe Bookcase for the Apple iPhone 5, which will offer owners of the handset something a little different from your standard case, and it has been inspired by the iPad Bookcase. The iPhone 5 case allows owners to place their smartphone in either portrait or landscape viewing angles, which will be ideal when viewing installed media content.
It is manufactured from high quality Nubuck material that offers great usability and protection, and the first set of cases that will be released will be available in either Scarlet Sage or Black Tap Shoe colour options priced at $49.99, and available in the spring.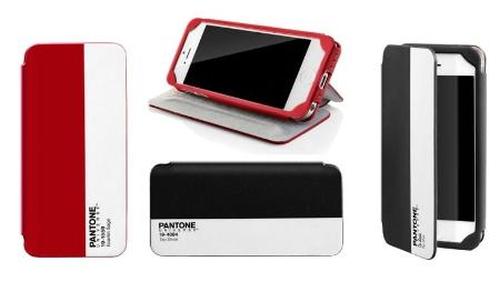 Next up for you is the Seido OBEX iPhone 5 case that promises to offer owners of the handset the ultimate protection from the bumps and scrapes life can throw at it. The case offers protection from water, snow, dust, and other liquids with an IP68 rating. It has also passed the MIL-STD-810G U.S. Military standards test that sees the case dropped from four feet from a variety of angles.
The case is made up from a two stage protection system that keeps the handset safe, and an anti-reflection glass won't interfere with the lenses on the iPhone 5. The case is also promised not to block any of the iPhone 5's Bluetooth or radio signals, and there will be an optional locking holster combo that retails for a combined $89.95, or the case on its own costs $79.95.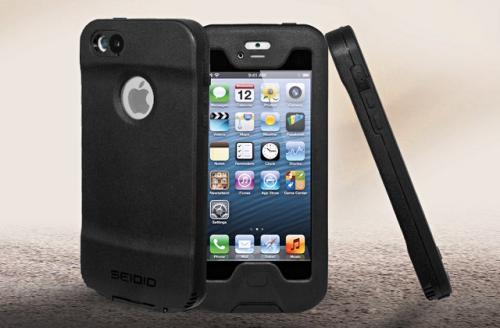 Finally we have the Optrix XD5 that is promised to be the most rugged case for the iPhone 5 that is manufactured from military grade materials, and has a higher waterproof rating than previous offerings from the company.
The wide angle camera case can withstand some extreme conditions when being used outdoors, and the case is now available for pre-order with shipments expected to begin on February 5th, and it costs $129.95.