Tinder app for iPhone but no dates for Android
The vast increase in smartphone and tablet use during the last few years has lead to a huge growth in the applications that are available to users on a variety of platforms. Some of these seem to catch the public's imagination more than others, whether it is a hugely popular game or things such as a photo editing app. Today though we have news of the popular Tinder app for iPhone but at the time of writing there are still no dates for an Android version.
Developers for the application have recently released an update for the Tinder app, and the idea behind it is to take the risk out of dating and being met with rejection. It will basically allow users looking for love to rate potential matches based on looks alone, and these matches are only made when the people involved are mutually attracted to each other.
The application was originally released back in October last year and gathers users personal photos into a group that is presented to other users of the opposite sex, and a good feature of the application is that users will not find out if other users have passed on their photo. A users likes are also not notified unless there is a mutual attraction between them.
Once a mutual attraction has been met and they are located within a certain distance between each other, the application will then allow them to chat. The application is relatively new but it's backed by the owner of Match.com, but this application tries to focus on younger users out there looking to hook up with the opposite sex.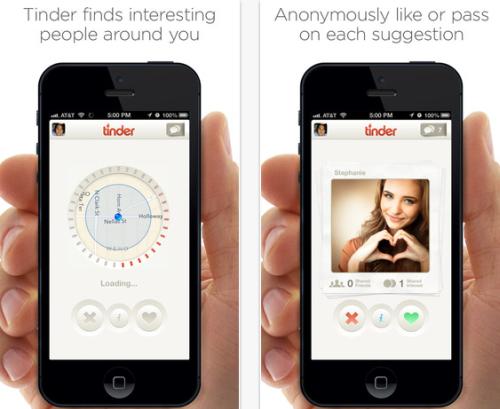 Originally it was released as a pilot program on a few college campuses, but since then it has created around one million matches from 35 million user profiles. The app makes use of its users Facebook profiles as it requires a login via the social networking site, and can provide matches via shared interests, friends, location, and networks.
The application doesn't share anything back to Facebook though so users needn't worry about any embarrassment, and the update is supposed to fix bugs and make the app more stable than before. There is supposed to be an Android version in the works, but at the moment there is no information on the apps availability. You can find the Tinder app for iOS via the App Store.