Temple Run 2 released but not for Android yet
When the first Temple Run was released it was huge by popular demand, and now there is a new one called Temple Run 2 and yet again it has been released for iOS users but not for Android. This is the sequel game to the smash hit that had over 170 million downloads, and thanks to this new refined one we can see even more installs onto iOS devices.
Temple Run 2 comes with many more goodies, which will be getting gamers on the path of jumping, turning, sliding and plenty of running. This new game allows users to navigate zip lines, forests, hazardous cliffs and mines so that the runner can escape the cursed idol.
This sequel comes with new features such as stunning graphics for viewing pleasure as well as new organic environments, obstacles, it also comes with many more power ups than the first game, there are even more achievements and a bigger monkey, and not forgetting special powers for each character.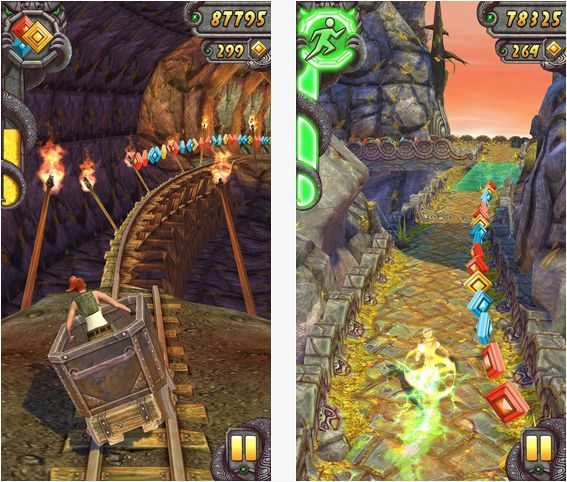 Are you ready to run and jump in Temple Run 2? This game can be played on iPod touch, iPhone and iPad devices, Android users will have to wait until next week because this is when it is scheduled to release over on Google Play. Imangi Studios have created a masterpiece and comes with cool new innovative game play, coupled with great graphics, one commenter on iTunes said "If you thought the original Temple Run was awesome (and addicting), you haven't seen nothing' yet. Super fun app, great game. Does NOT disappoint."
The original game came with straight paths and this time round in Temple Run 2 you get curved and hilly paths, it adds that little extra of excitement, much more enjoyable is what we are getting at here. Please visit the App Store and install right now, for more information please visit iTunes here.