Samsung Galaxy S4 release may quickly follow US unveiling
As we get further into 2013 the amount of rumours and speculation about the Samsung Galaxy S4 are growing by the day. We have heard various reports about the specifications for the highly anticipated smartphone along with numerous dates given for the handsets availability. Now reports are suggesting that the Samsung Galaxy S4 release may quickly follow an unveiling in the US.
The hype for the Samsung Galaxy S4 has been growing to the levels normally reserved for the Apple iPhone, but as we get closer to next month's MWC event we are hearing more rumours about the Galaxy S4. Just like last year Samsung will be holding a separate event to reveal the S4, and last year's big showcase event for the Galaxy S3 took place in London, England on May 3rd.
This year though reports are suggesting that Samsung will be holding an Unpacked event on March 22nd in the US, the home of fierce rival Apple. The SamMobile report goes on to suggest that the device that is currently codenamed 'Altius (J), will begin shipping during the sixteenth week of this year, or around April 15th.
If the showcase for the device is to take place on March 22nd this April release timeframe makes perfect sense, but that is only if the claims are true although SamMobile have been accurate in the past.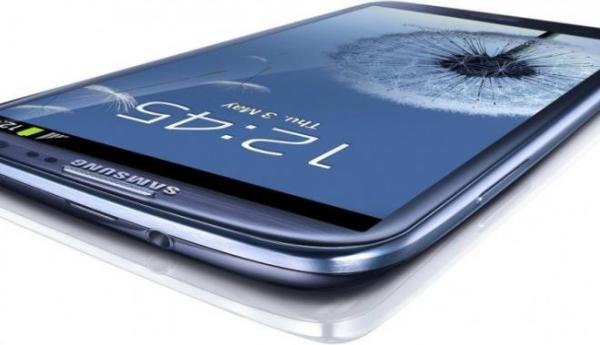 The recent rumours that suggested the Samsung Galaxy S4 will feature wireless charging are also claimed to be accurate with the wireless accessories becoming available a few weeks later, and the handset will feature a 2,600 mAh battery. To begin with the Galaxy S4 will come in either black or white colour options with more colours to follow later.
Other rumoured Galaxy S4 specs include the eight core Exynos 5 Octa processor, 4.99-inch Full HD Super AMOLED display, and Android 4.2.1 Jelly Bean straight out of the box. The actual release name for the device may not include the number 4 as it is considered to be bad luck in Korea, and may simply use the S IV moniker.
We will know if there is any truth in some of these rumours as soon as Samsung starts sending out invites for any event that may be held in March, and until then we are likely to be hearing even more speculation about the smartphone.
Do you think we will see the Samsung Galaxy S4 as early as March?