iOS 6 untethered jailbreak support grows from other devs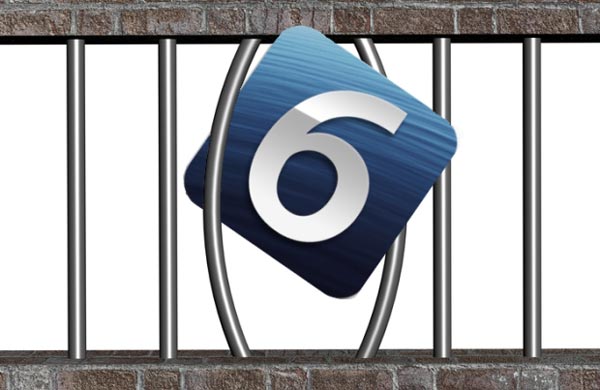 The iOS 6 untethered jailbreak is still the subject on many people's lips and we've been keeping readers up-to-date with the latest developments during the somewhat long wait. Except for the odd scam or red herring things have been quiet on the jailbreak for some weeks but then at the weekend we discussed how two of the most prominent members of the jailbreaking scene were now collaborating on the iOS 6 jailbreak, giving a little more hope. Now we have more promising news as support for the work involved in a jailbreak is growing from other developers and the signs are looking good.
We have always advocated that the best way to get reliable news on an iOS jailbreak is to follow dev team websites or the Twitter accounts of some of the most prominent members of the jailbreaking community such as @pod2g, @MuscleNerd, @planetbeing and others. We were quite excited then when tweets from pod2g and planetbeing at the weekend showed they were apparently making progress on the much-desired iOS untethered jailbreak for the iPhone 5 and other iOS devices. While we don't want to give people false hope that the jailbreak is just around the corner, just the fact that pod2g and planetbeing were at least working on it was very encouraging news for the many people waiting.
We said that we would keep you informed on further developments in this respect and lo and behold it seems that other renowned devs who have been quieter than normal about an iOS 6 jailbreak are now speaking out and looking to get involved in the effort. We've been taking a look at Twitter and many of you will have heard of @pimskeks, one of the devs involved in the Absinthe 2.0 jailbreak. He recently tweeted, "No time to rest, time to get something done!" after taking some family time off. Of course this is rather vague but bearing in mind this is from pimskeks the chances are strong that he's referring to work on the jailbreak.
Another noted member of the scene is @p0sixninja who appears to be approaching the jailbreak from an alternative stance. When questioned on Twitter by security researcher Joshua Drake who proposed looking for webkit exploits, p0sixninja tweeted the response, "sandbox isn't a big issue, we just haven't dug into webkit too much." This was met with a reply from @SwissHttp who tweeted, "Good to know. Maybe I'll have a look then, if I find some time." All the signs seem to indicate that more and more devs are joining in the efforts for the iOS 6 jailbreak then.

More recently on Monday pod2g reached out to planetbeing and tweeted this, "Hey, @planetbeing, please look at your IRC, I think I have good news!" Since then the ball has been rolling with planetbeing then tweeting, "Tons of progress the last few days. I think the future is looking bright for jailbreaking," which sounds even more optimistic. To this pimskeks then posted earlier today, "yeah @planetbeing looks like we made some #awesome sauce lately." It's all looking extremely good news then and seems to signify the devs working together are now much closer to an iPhone 5 jailbreak than they were at this time last week.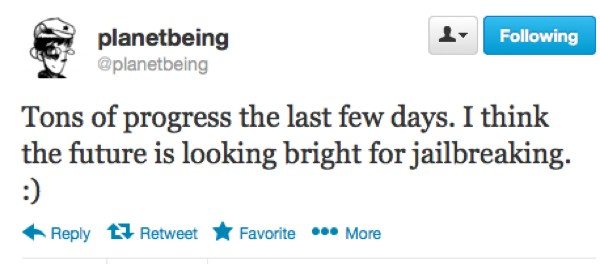 However we should remember that even if the jailbreak is ready before iOS 6.1, the devs have made it quite clear previously that now they will hold off a public release until iOS 6.1 releases to the public, which of course makes perfect sense at this stage. Just to add some icing to the cake before we finish, pod2g has issued another tweet today that is likely to get people even more excited as he said, "Come on Apple. Release that 6.1 now! /cc @planetbeing @pimskeks @MuscleNerd."
We're trying to be restrained about this but we can't help but feel a buzz about the real possibility that an iOS 6 untethered jailbreak could be available soon. At the same time we're very wary that we don't want to raise people hopes but we'd like to know what you think about the astonishing work that these members of the jailbreaking community carry out. Are you feeling more hopeful now for this iOS jailbreak? With so many celebrated devs now focusing on the jailbreak does it seem almost inevitable that it may arrive shortly after Apple release iOS 6.1? Let us know what you think by sending us your comments.