HTC M7 vs Samsung Galaxy S4 theoretical Comparison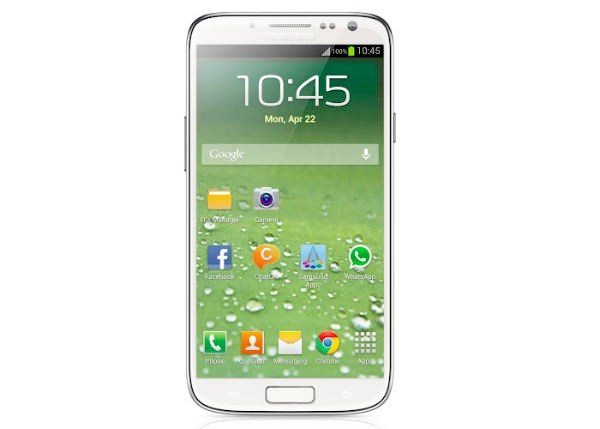 We often bring readers phone comparisons of two phones that are just out or about to be released but sometimes we like to look ahead a little further to phones that will be arriving in the coming months. The HTC M7 and Samsung Galaxy S4 (S IV) both fit into the latter category and we have already heard many leaked and rumored specs although neither has yet been made official. We thought it would be intriguing to take a look at the HTC M7 vs. Samsung Galaxy S4 in a theoretical comparison of these two flagship devices.
Both of these are Android handsets and both already look as though they will be hugely successful. Obviously as neither the M7 nor Galaxy S4 has been made official yet, we can only tell you what we know and what we think we know so far. However, very often we find that much of what we hear on the grapevine regarding rumored specs does turn out to be accurate and early details can at least give us some idea of what to expect. As neither phone has been officially unveiled the release dates cannot be confirmed ether. However we can tell you what has been rumored.
For example the HTC M7 has a rumored release date of Q1 and it has been widely speculated that it will be announced at MWC in Barcelona next month between February 25 to 28 with a release soon afterwards. However yesterday we told how the M7 might now be introduced at a separate special media event on February 19, a little earlier than expected but at this point this is not clear.
As far as the Galaxy S4 is concerned a release date sometime in spring has been widely anticipated but again the picture is a little complicated. There have recently been unsubstantiated rumors that the Galaxy S4 will be revealed at a special Samsung Unpacked event to be held on March 22, with a possible release around April 15. Yesterday though it was noted that a leaked image of a phone purported to be the Galaxy S4 showed the handset displaying a date of April 22, adding another date into the mix. Of course this has to be taken with a pinch of salt for now as the leaked image may not even be the real deal.
It looks as though the M7 may beat the Galaxy S4 to the market then but either way both phones should be with us before too long. Moving on to specs and features and again we'll remind you that anything we discuss here is purely from leaks or rumors but we'd be very surprised if most of this doesn't turn out to be accurate. We'll begin with the HTC M7 and what we've heard so far is that this phone will have a 1.7GHz Qualcomm quad-core processor, 4.7-inch display with full HD and an incredible 468ppi, 2GB of RAM and 32GB of internal storage. It's also likely to sport a 13-megapixel rear camera with 1080p video capability along with a 2-megapixel front-facing camera. Another mention we've heard of regarding the camera is that it will have a new image sensor enabling super slow-motion video to be taken. Other inclusions are LTE connectivity and a 2300 mAh battery and the M7 will be running Android Jelly Bean, either 4.1.2 or 4.2, with HTC Sense 5.0. Looks-wise it's said to feature an aluminum unibody design.
We've heard plenty of rumored specs and features for the Galaxy S4 too, many that are pretty credible but others not so much. The more likely specs that have been widely reported include the new Exynos Octa 5 processor using two quad-cores, a 4.99-inch Full HD Super AMOLED display and 2GB of RAM. There's also a 13-megapixel rear camera, 2-megapixel front-facing camera and 2600 mAh battery. Although many were hoping it would release running Android 5.0 Key Lime Pie this now seems more unlikely and so it should launch running Android Jelly Bean 4.1.2 with Samsung's TouchWiz UI. Other things that we've heard rumblings of are a flexible display, wireless charging, two color options on launch (black or white), enhanced S Voice and new features such as Eye Scroll and Eye Pause and we've also heard mention of a stylus, similar to that on the Samsung Galaxy Note.
There's a lot to take in then but looking at what has been speculated so far shows that both the HTC M7 and Samsung Galaxy S4 have a lot to offer. The image above is claimed to be of the Galaxy S4 and so we have included it here to give you an impression of what it could look like. However we have no way of verifying this photo just yet so don't decide to purchase it from the way it looks here. Both phones are set to arrive on multiple carriers so there should be a good choice for consumers on this front and both are set to be truly top-notch devices so are likely to be similarly-priced, although no pricing is yet available.
In conclusion we'd say it's really hard to split these two phones based on rumors and leaks so far and so it will be really intriguing to take another look once specs and design have been confirmed. Both the HTC M7 and Samsung Galaxy S4 look as though they will be hugely impressive devices that will offer a great smartphone experience and once official it could merely be a personal preference of design that decides your choice. We'd like to know what you think about the M7 and Galaxy S4. If you had to opt for one of these smartphones right now, which would you choose and why? Maybe it will depend simply on which one hits the shelves first? Let us know with your comments.