Android Kyocera Torque official for Sprint, Key features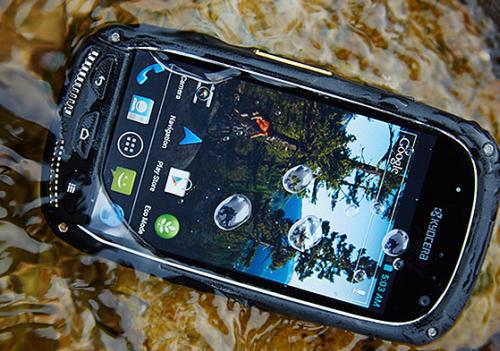 There seems to be a growing number of smartphones that are designed to offer a more rugged handset for those of us that may work in more extreme conditions, or partake in various outdoor pursuits that see us exposed to the things that Mother Nature can throw at us. Now the Android Kyocera Torque has been made official for Sprint and we have some of the key features for you.
The US carrier has now announced the upcoming availability of the Kyocera Torque after the device first appeared a couple of weeks ago, and the handset is promised to meet the Military Standard 810G for shock, dust, solar radiation, vibration, rain, extreme temperatures, and much more.
It features a 4-inch WVGA LCD IPS touchscreen display with a resolution of 800 x 400 that is powered by a dual core Snapdragon processor clocked at 1.2GHZ, and is paired with 1GB of RAM. There is 4GB of on board storage that is expandable for a further 32GB via a microSD card.
Other features include 4G LTE connectivity as well as Sprints Direct Connect push to talk service, and the Kyocera Torque also meets the IP67 standards for dust, sprayed water, and can be submerged in water to a depth of one meter for up to thirty minutes without causing any damage.
The handset will be the first in the US to offer the company's Smart Sonic Receiver, which does away with the need for a speaker and instead uses vibrations to transmit the sound to a user's ear. The carrier has promised to provide exact pricing and availability sometime during the first quarter of this year.
Do you need a smartphone as tough as the Kyocera Torque?