iOS 6.1 problems since update for iPhone 5 & iPod touch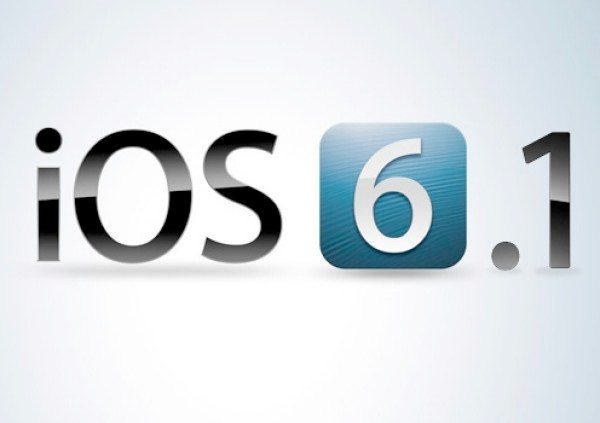 We always try to keep readers in the loop about software updates for their various devices and just two days ago we told readers that the latest Apple mobile operating system update, iOS 6.1, was now available. The update is compatible for many iPhone, iPad and iPod touch's and we managed to download and install it with no initial problems. However we often find that problems can arise after a software update and once again that seems to be the case with iOS 6.1 for some iPhone 5 users and also iPod touch 5th generation owners.
The iOS 6.1 update contained a few improvements and also bug fixes as we detailed here. Sometimes after an iOS update we have reported that iOS device users are having problems installing the update and sometimes other issues seem to come to light after the update has been installed and this time around people seem to be having problems with both. An Apple Support communities thread shows some are having difficulties with downloading and installing the OTA (over-the-air) update. Instead of a seamless update experience they are seeing an "Unable to verify update" message.
Also even though those complaining about this problem insist that their Internet connections are satisfactory the error message goes on to say, "iOS 6.1 failed verification because you are no longer connected to the Internet." This problem mainly seems to be affecting iPod touch (5th gen) owners although at least one iPhone 5 owner notes the same problem, according to Softpedia.
In further news on the iOS 6.1 update it seems that some iPhone 5 and iPhone 4 owners have also made their way to forum threads to query problems since the update. One iPhone 5 user for example says that they lost network connectivity with the update, which now comes and goes, and also noted issues with battery life (this seems to be a common theme after iOS updates). Apparently this iPhone user found the battery drained by 40% in only one hour after the update and also noticed a GPS issue. Various efforts to fix the issues such as restoring the iPhone or resetting network connections have made no difference.
We were pretty surprised though when this person managed to get a replacement iPhone (without the 6.1 update) when they took the device back to an Apple Store, perhaps this suggests that Apple knew of the issues? The problems seem to be affecting users worldwide with an Italian iPhone 5 user also noticing issues while an iPhone 4 instance involves an owner who says that none of their phone's ringtones have worked since the update, according to Mobile&Apps.
We're interested to try to get an idea of whether these are very isolated incidents or problems that are more widespread so we'd really like to hear from readers about this and of course you can share your experiences with other readers. Has your iOS device been affected since the iOS 6.1 update? Did you have problems installing the update or difficulties since? Let us know which device you are using, where you are located and what the issues are that you have noted by sending your comments.