Samsung Galaxy S4 April tantalising release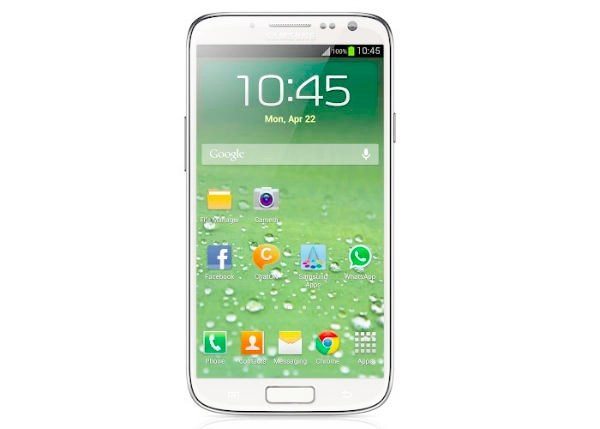 The release date of the Samsung Galaxy S4 has been the subject of much debate recently and although we had a vague idea that it would be launched in spring the dates we had heard so far were based on rumor and speculation. However a report today with details from a previously reliable source is specifically touting the release timeframe as between April 15 and 22 and this in fact ties in with dates we have already mentioned from previous rumors.
The new information is said to come from a source "close to a major UK retailer" that has named April 15 to 22 as the dates to look for. It's also stated that this source has previously come up with accurate information regarding release dates of devices such as the iPad mini, where the precise date was given. Also the same source was accurate regarding the iPhone 5 release.
More information detailed was that the Galaxy S4 will NOT be introduced at MWC in February and instead will be debuted at a separate Samsung Unpacked event taking place in March. Coincidentally we had previously posted about a possible Samsung Unpacked event to show the Galaxy S4 on March 22 with a shipping date following of around April 15. This of course ties in with the news from this latest source so although nothing can be confirmed yet, it's beginning to look increasingly likely that the Galaxy S4 is headed for an April release.
In another snippet we also told of a leaked photo of a purported Galaxy S4 (image above) where the handset in the image showed a date of April 22 to add another date into the mix. This also ties in with the latest info from the source close to a major UK retailer.
Of course one thing to remember is that although the flagship Samsung Galaxy S4 looks likely to hit shelves in the UK and probably the rest of Europe in April, that doesn't mean to say that it will be released everywhere else at the same time. For instance consumers in the US had to wait several months for a release of the Galaxy S3 after it was released elsewhere, and the same happened for the earlier Galaxy S2.
While we're waiting for further developments on the much-awaited Galaxy S4 you may be interested in our comparison between the Galaxy S3 vs. Galaxy S4 or the iPhone 5S vs. Galaxy S4. Are you eagerly waiting for news on the Galaxy S4? If you're in the US perhaps you're hopeful that the next in the Galaxy S line may release simultaneously in all regions this time around? Let us know with your comments.
Source: Geeky Gadgets