ZTE V81 Android JB tablet mimics iPad mini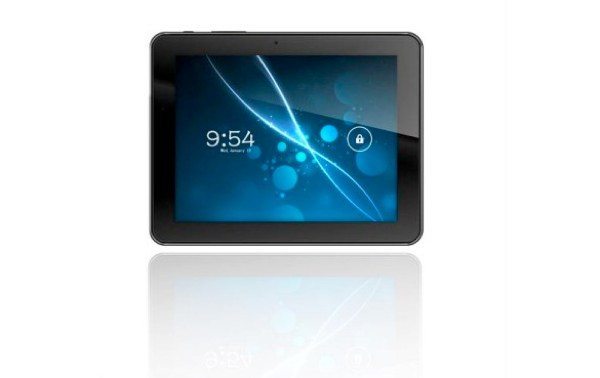 Apple's iPad mini has been a big success since its release back in November and that fact obviously hasn't been overlooked by ZTE. The Chinese manufacturing giant is releasing the ZTE V81, an Android Jelly Bean tablet that in many ways mimics the iPad mini. The ZTE V81 is an 8-inch tablet that has just been announced and is heading for a release in what should be multiple regions of the world.
There are no release dates available yet, nor any news on pricing for the ZTE V81 but we have plenty of information regarding specs and features. The V81 tablet will be powered by a 1.4GHz dual-core processor, 8-inch display with resolution of 1024 x 768 (the same as the iPad mini), 1GB of RAM and 4GB of internal storage, expandable via micoSD.
There's also a 2-megapixel rear camera, 0.3-megapixel front-facing camera, 21Mbps HSPA connectivity plus Wi-Fi 802.11 b/g/n, GPS, Bluetooth and 3.5mm headset jack. As well as all this the ZTE V81 will sport a 3700 mAh battery and be running Android 4.1 Jelly Bean. It measures 200mm x156mm x 11.07 mm. It's possible that it may arrive in some regions without the ZTE branding as it will be available on multiple carriers.
Mobile World Congress takes place between February 25 and 28 in Barcelona and it's very likely that ZTE will then disclose more details about the V81, especially that all-important price, which we expect to be competitive, and of course a release date.
The V81 then looks set to rival the Samsung Galaxy Note 8.0 in the iPad mini competition stakes We'd like to know what you think about the ZTE V81 from what we know so far. Could you be tempted by the V81?
Source: Unwired View